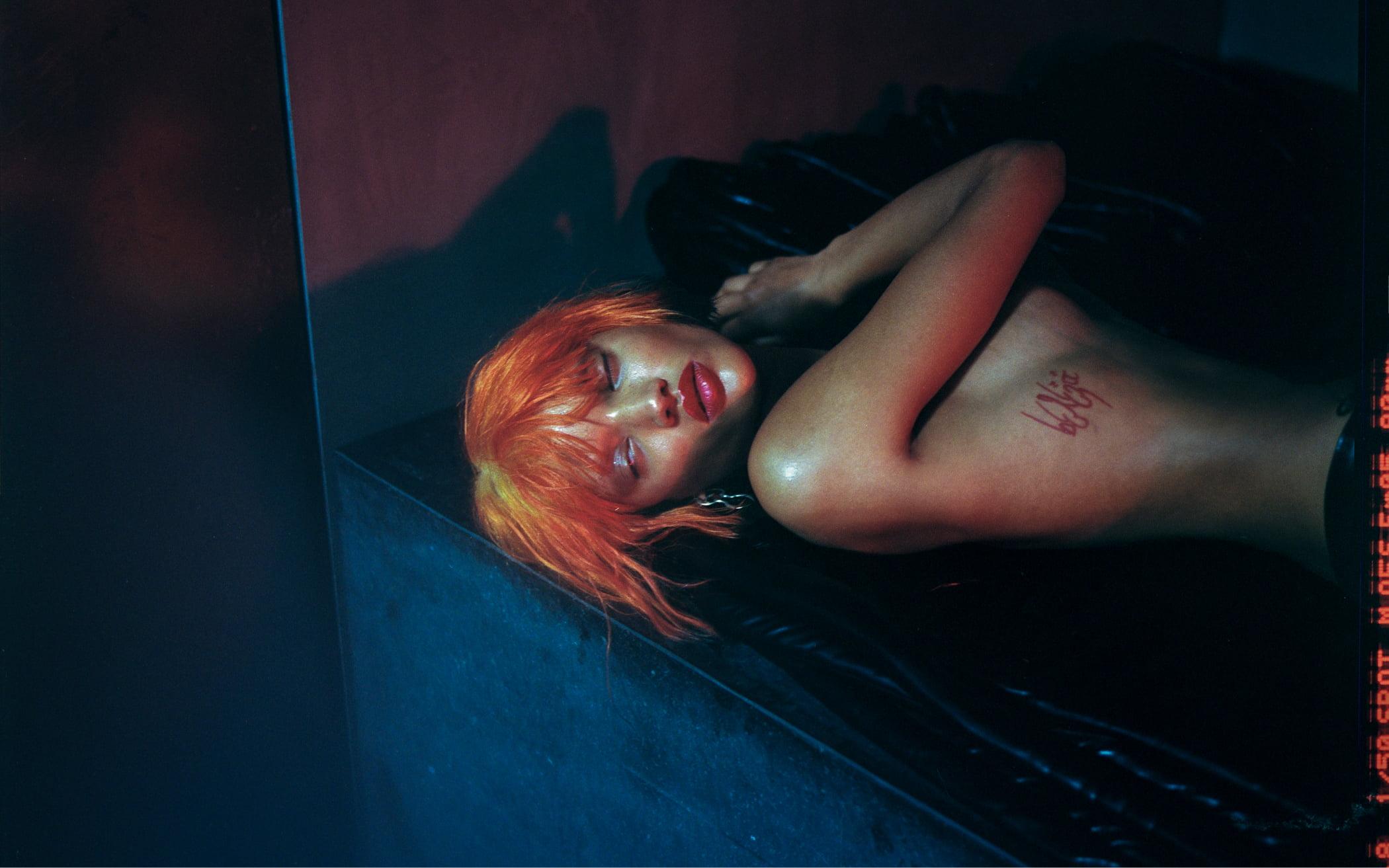 Dissidence
An immersive website introducing talented directors
DISSIDENCE IS A CREATIVE PRODUCTION STUDIO PARTNERING WITH GROUNDBREAKING DIRECTORS TO CREATE EMOTIONAL AND ICONIC VISUALS.
Offering an original browsing experience to present videos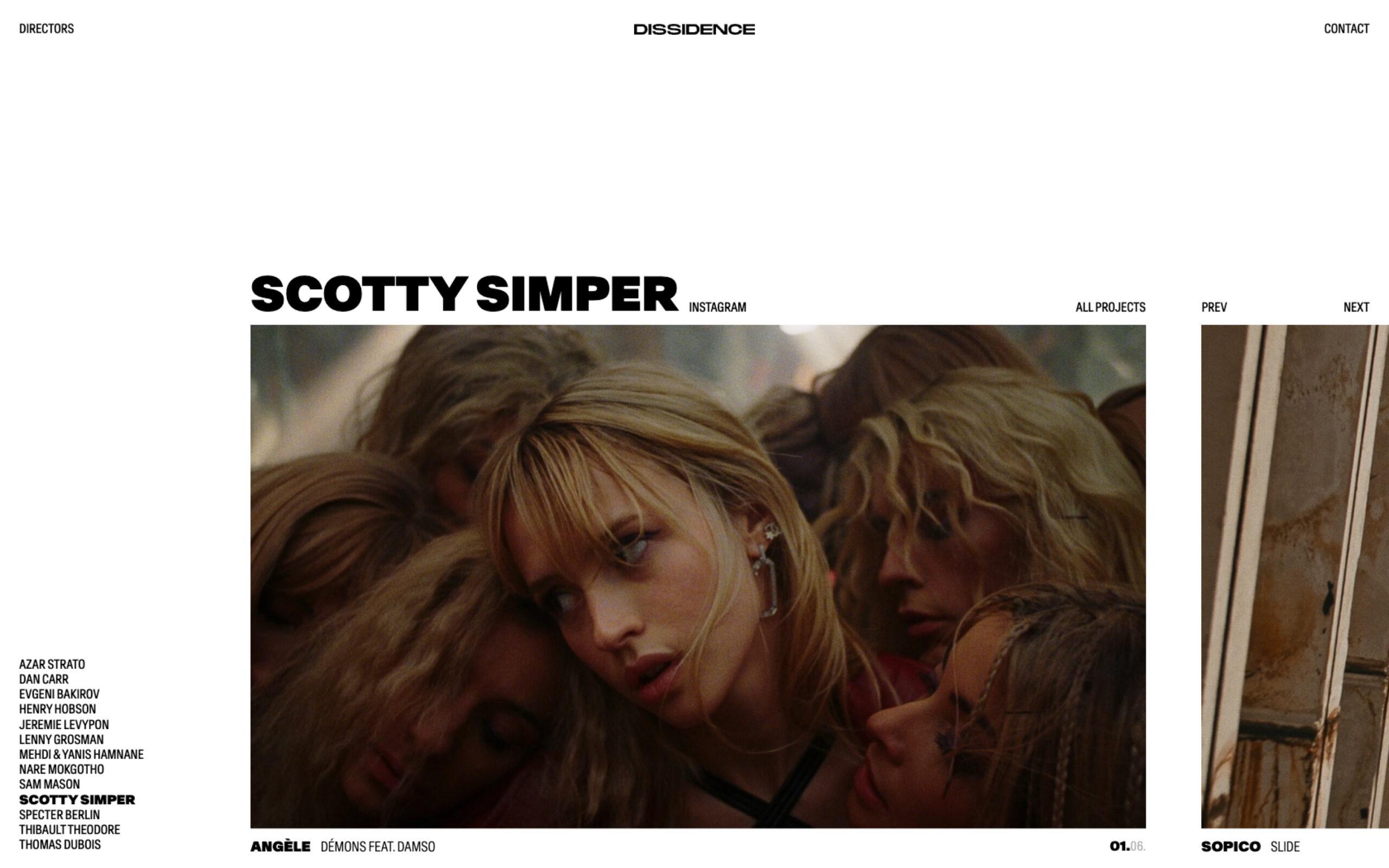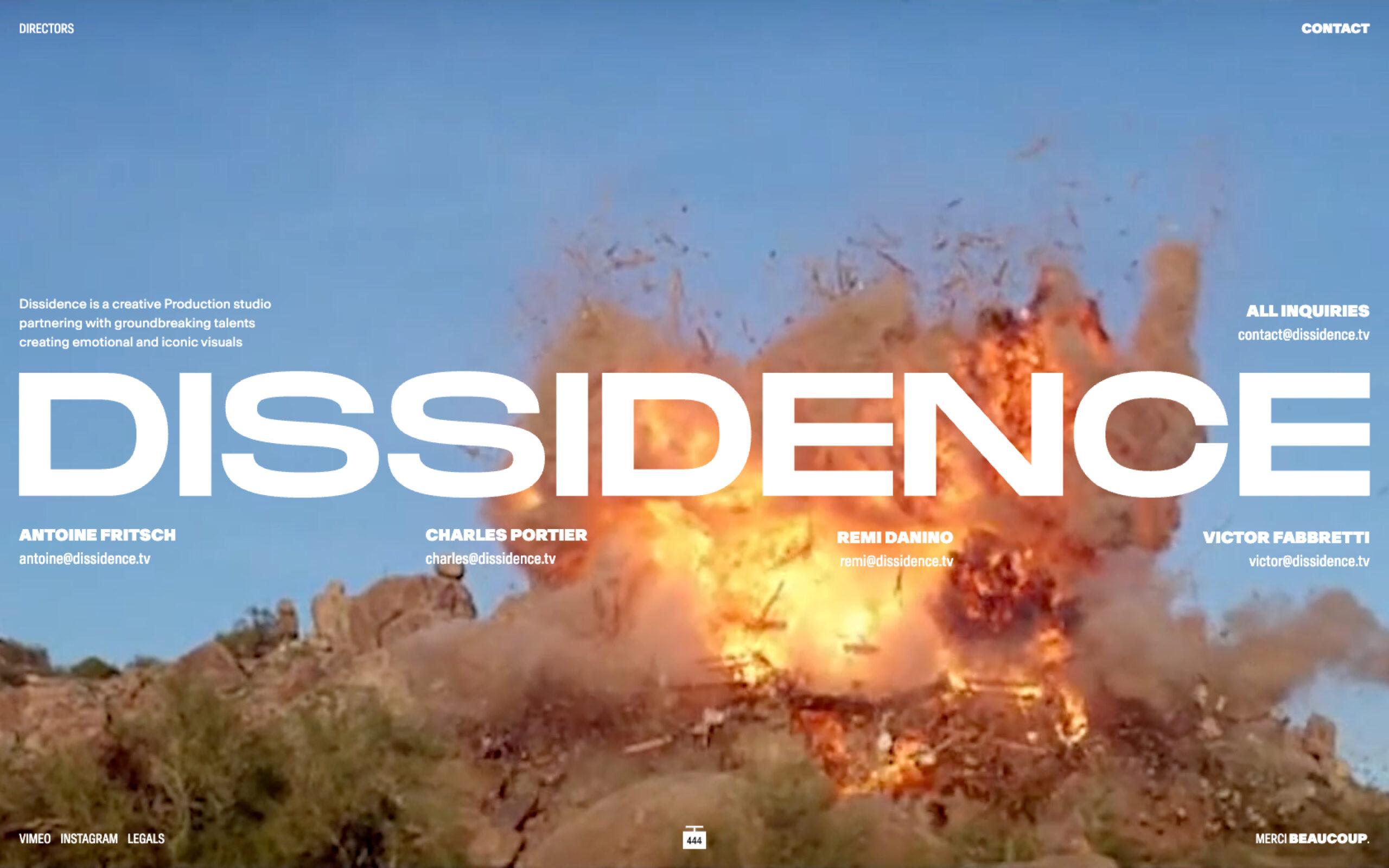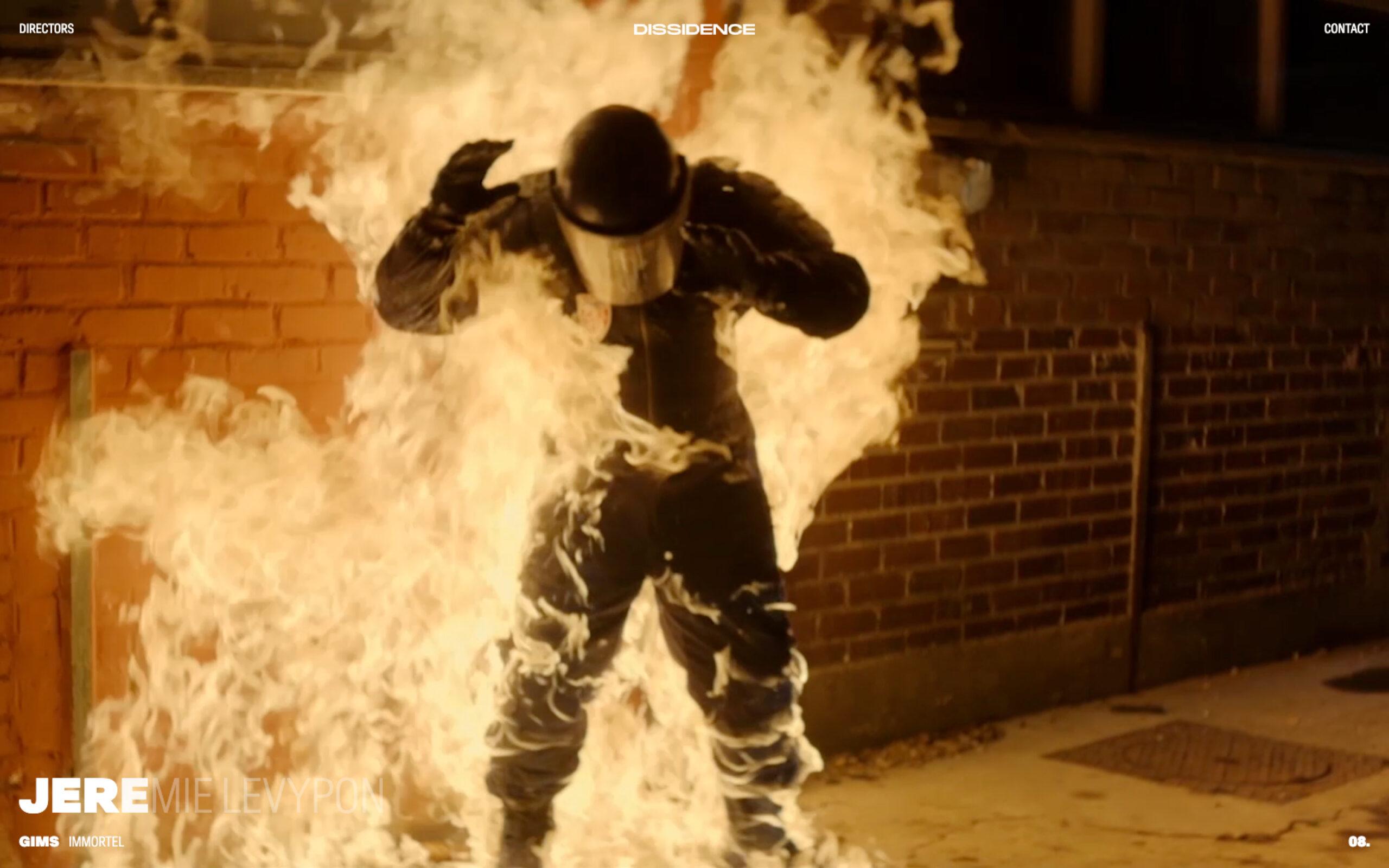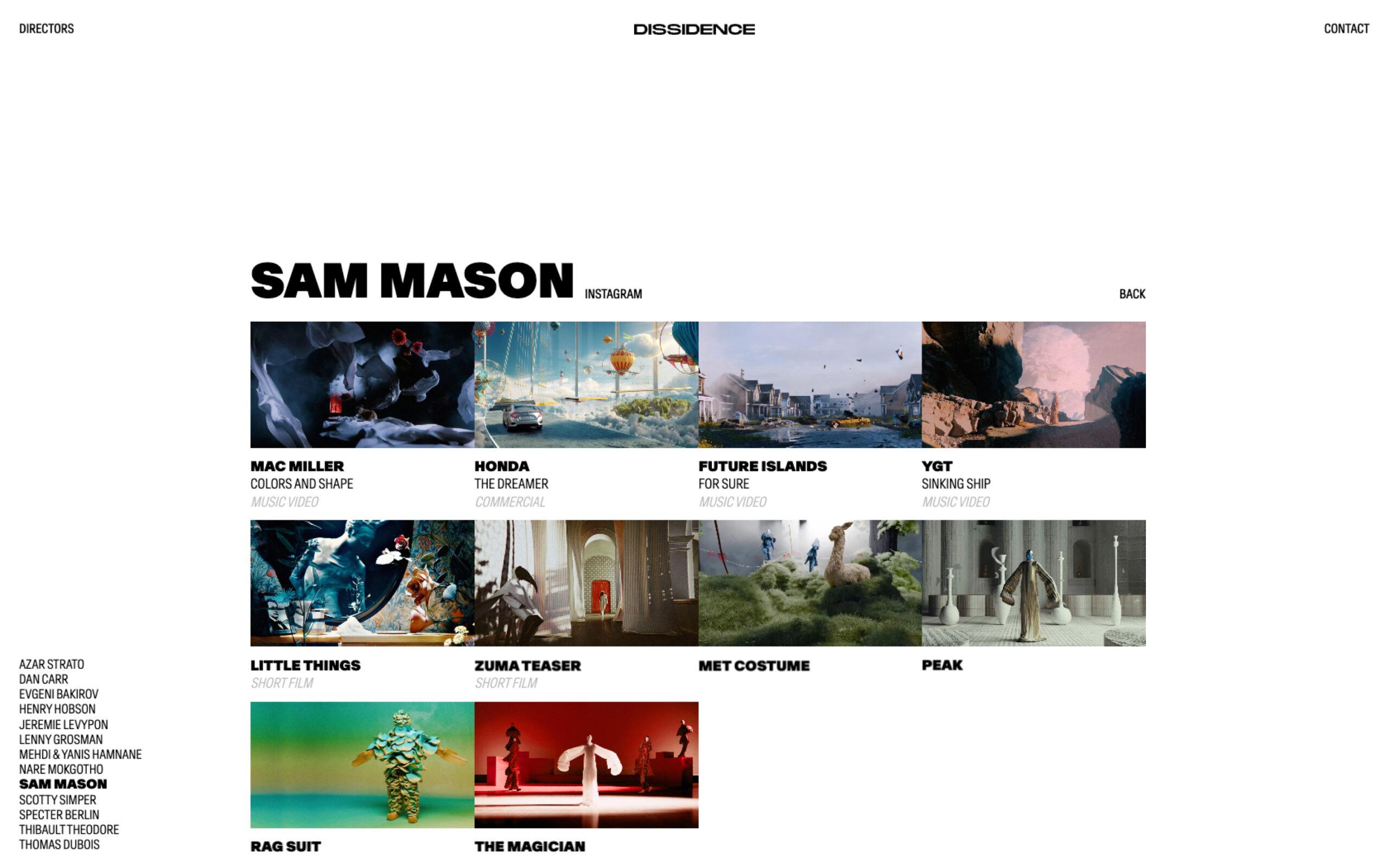 Dissidence, a production studio, has been making a name for itself over the past several years and now wants a portfolio website to reflect its productions.
With a roster of highly talented directors, the company offers unexpected and memorable music videos, TV commercials and short films. Dissidence team came to us with the desire to create a website that would portray their directors' talents.
They also wanted to stand out from the competition and be known as a reference among video production companies. So we created a website that is both high-end and dissident.
A unique and memorable browsing and video-reading experience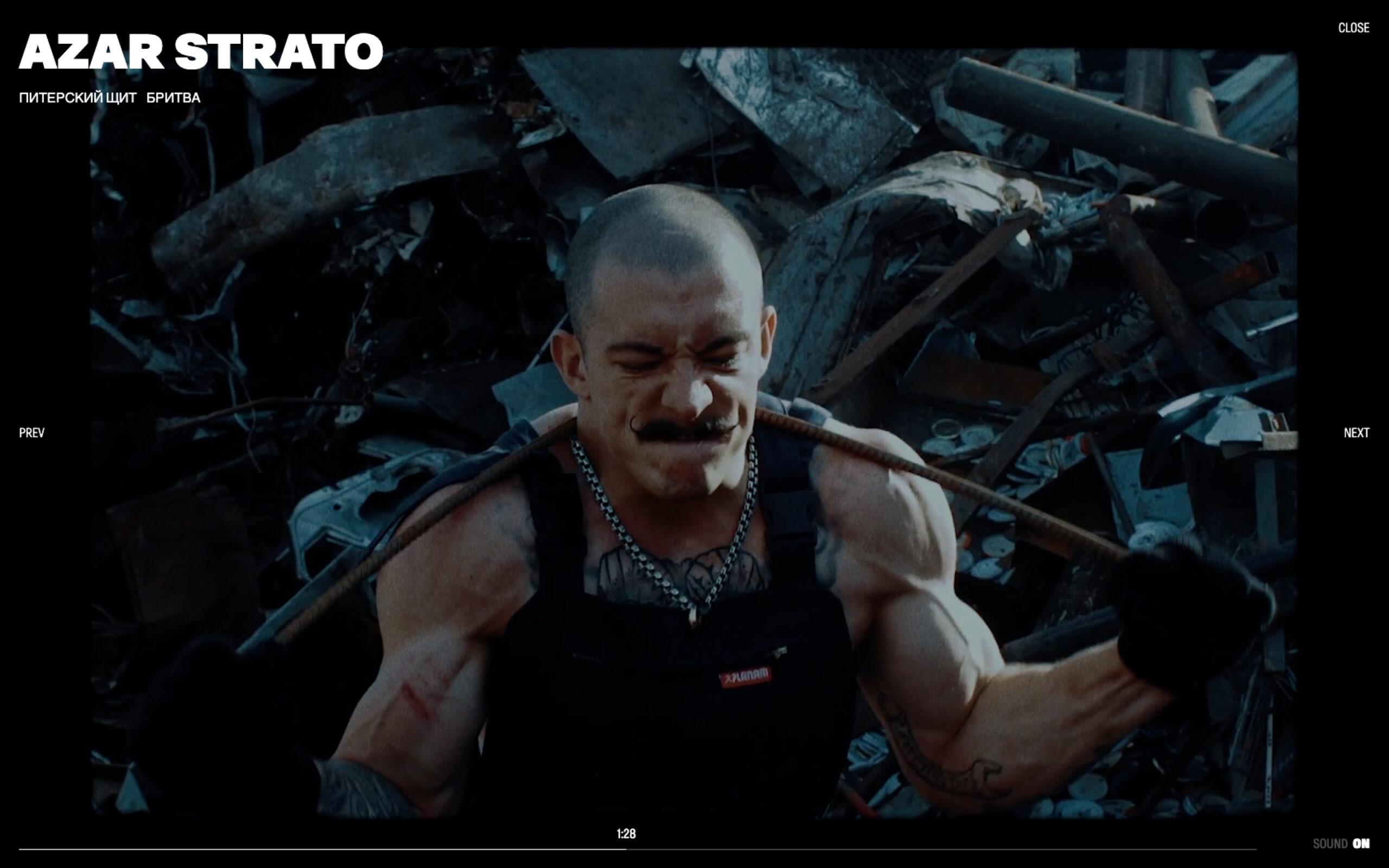 Creating a simple but original layout was the focus of the website's art direction. Our objective was to offer smooth and seamless browsing.
The concept focuses on changing the typography's weight to create an interaction between the website's different pages. The weight acts as a loading indicator for the loader and the home slider, and it provides a hover effect on the directors' page.
The website includes lots of visuals and high-quality videos. One of the main challenges was to optimize loading times to avoid compromising the browsing experience.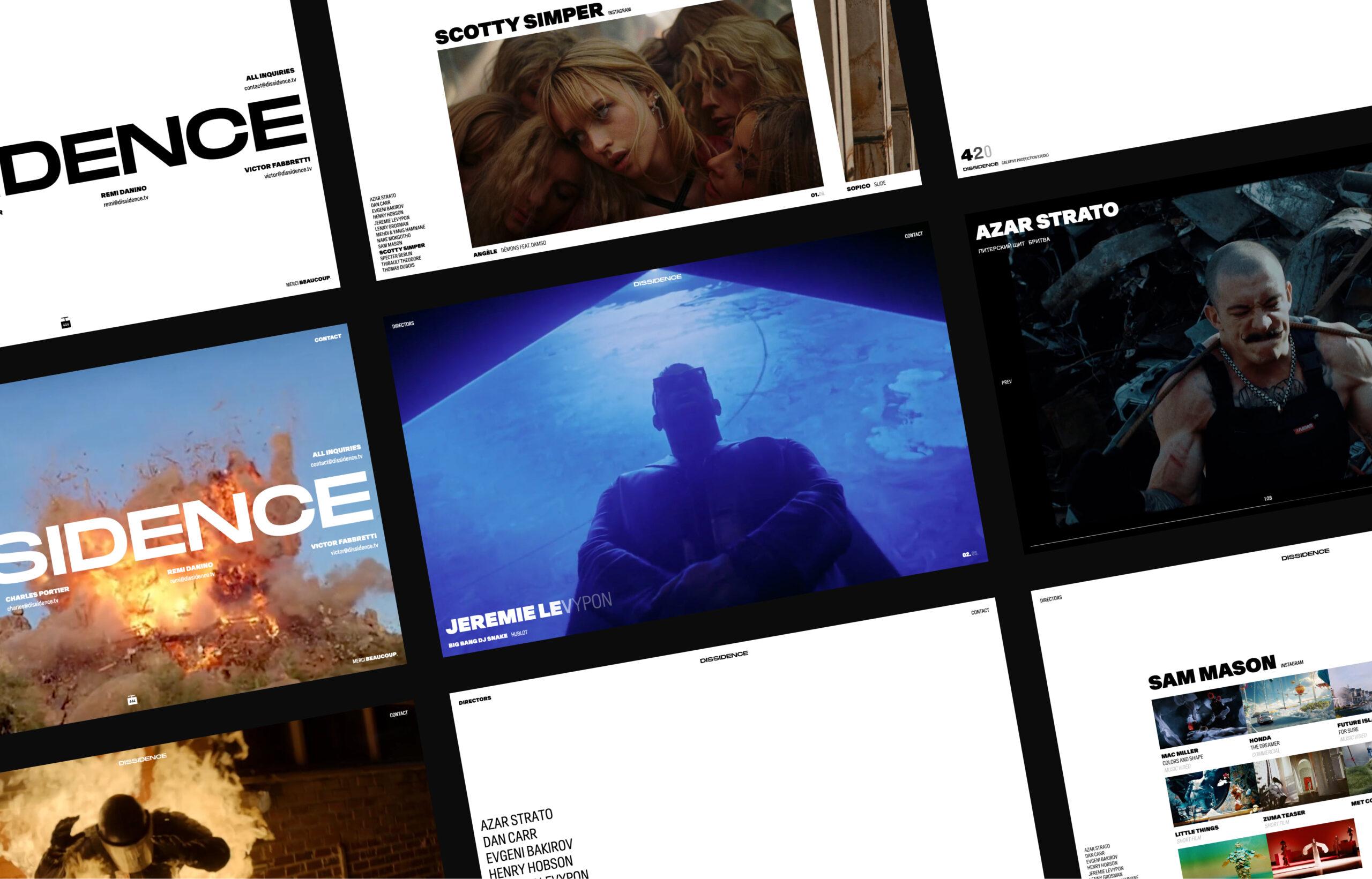 Optimizing the mobile experience for on-the-go video viewing