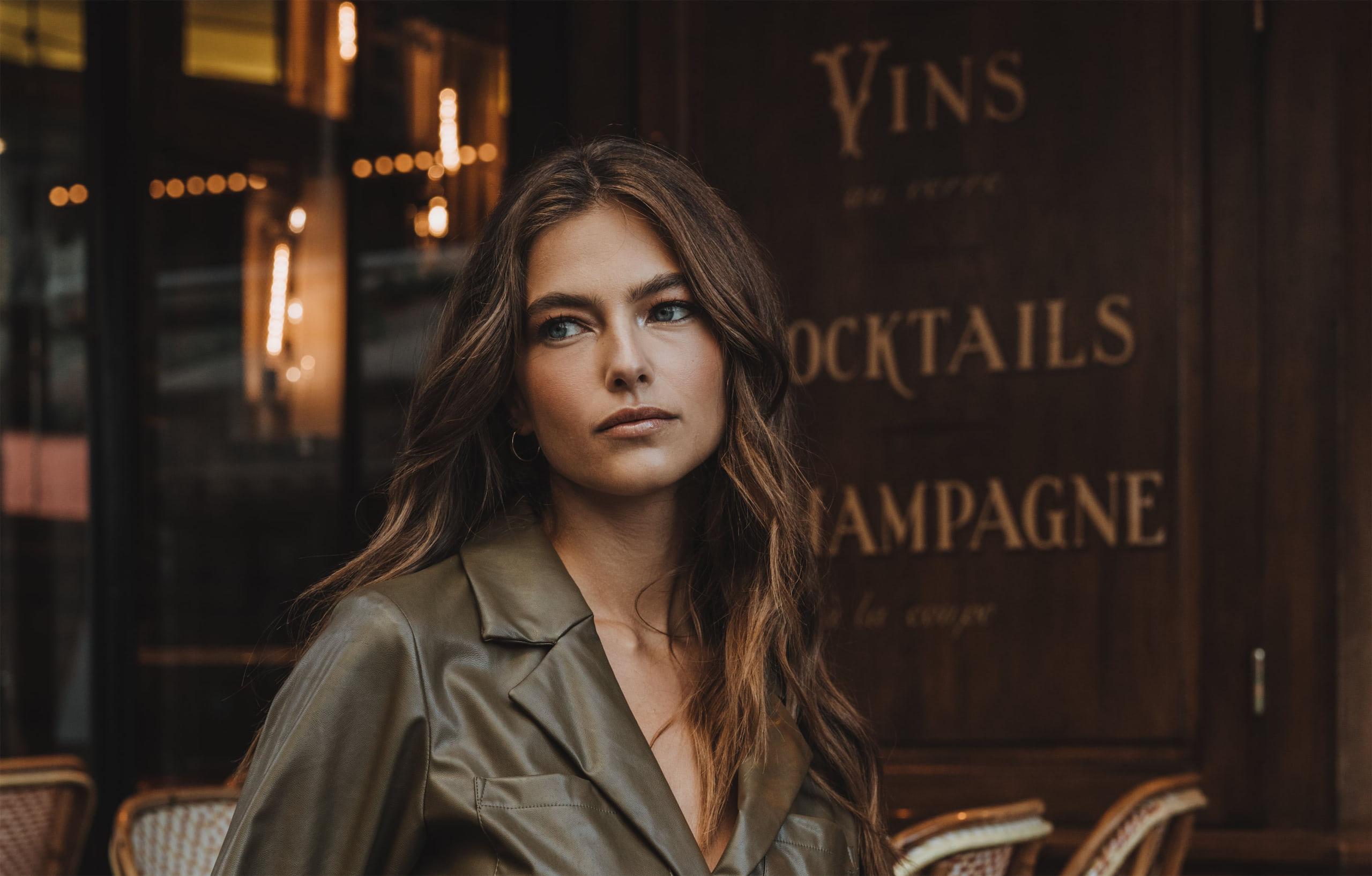 Mars Branding
Redesigning the showcase website for a fashionable brand
MARS BRANDING IS A CREATIVE AND STRATEGY AGENCY, DEDICATED TO FASHION BRANDS.
An attractive website to establish a creative workshop positioning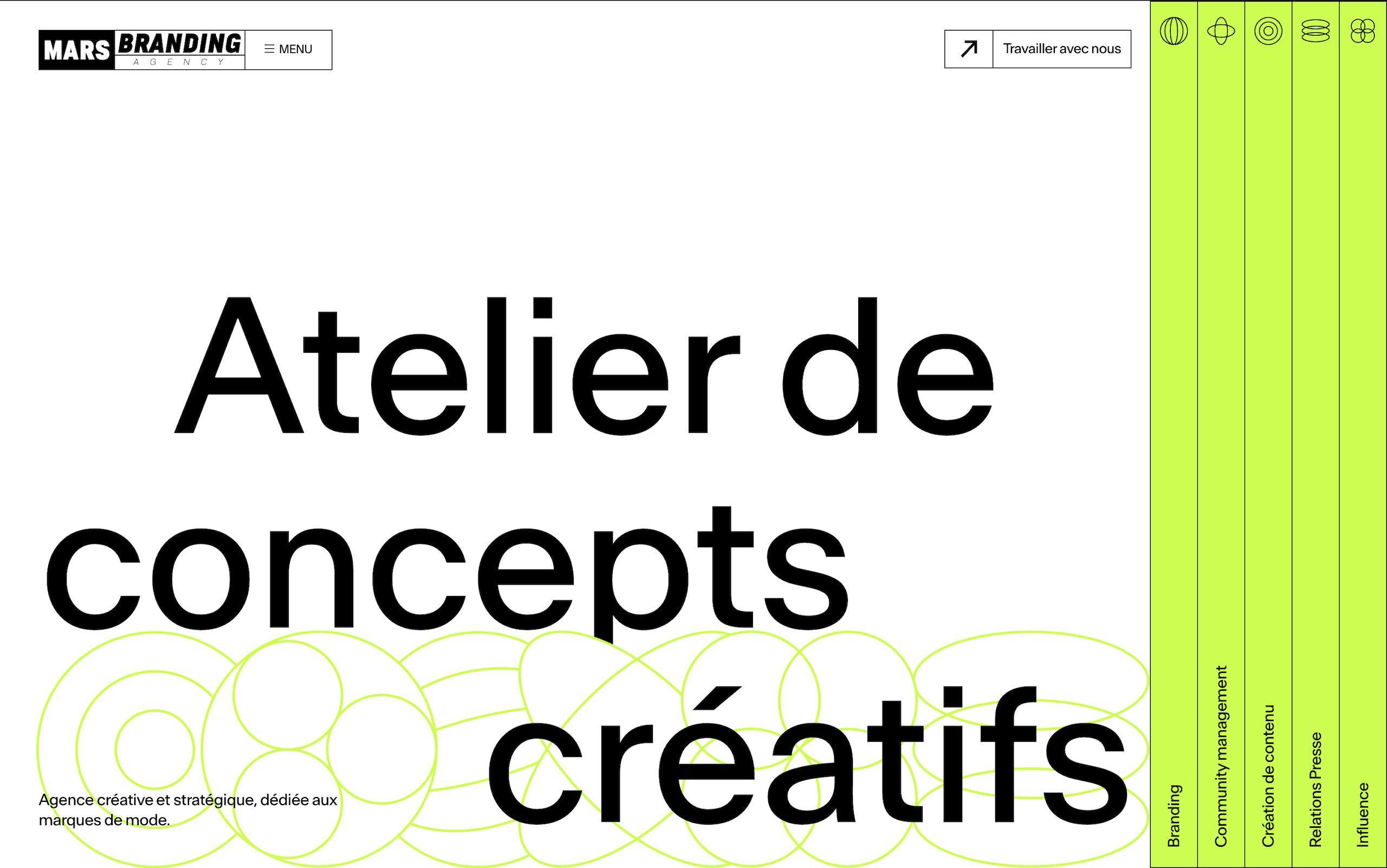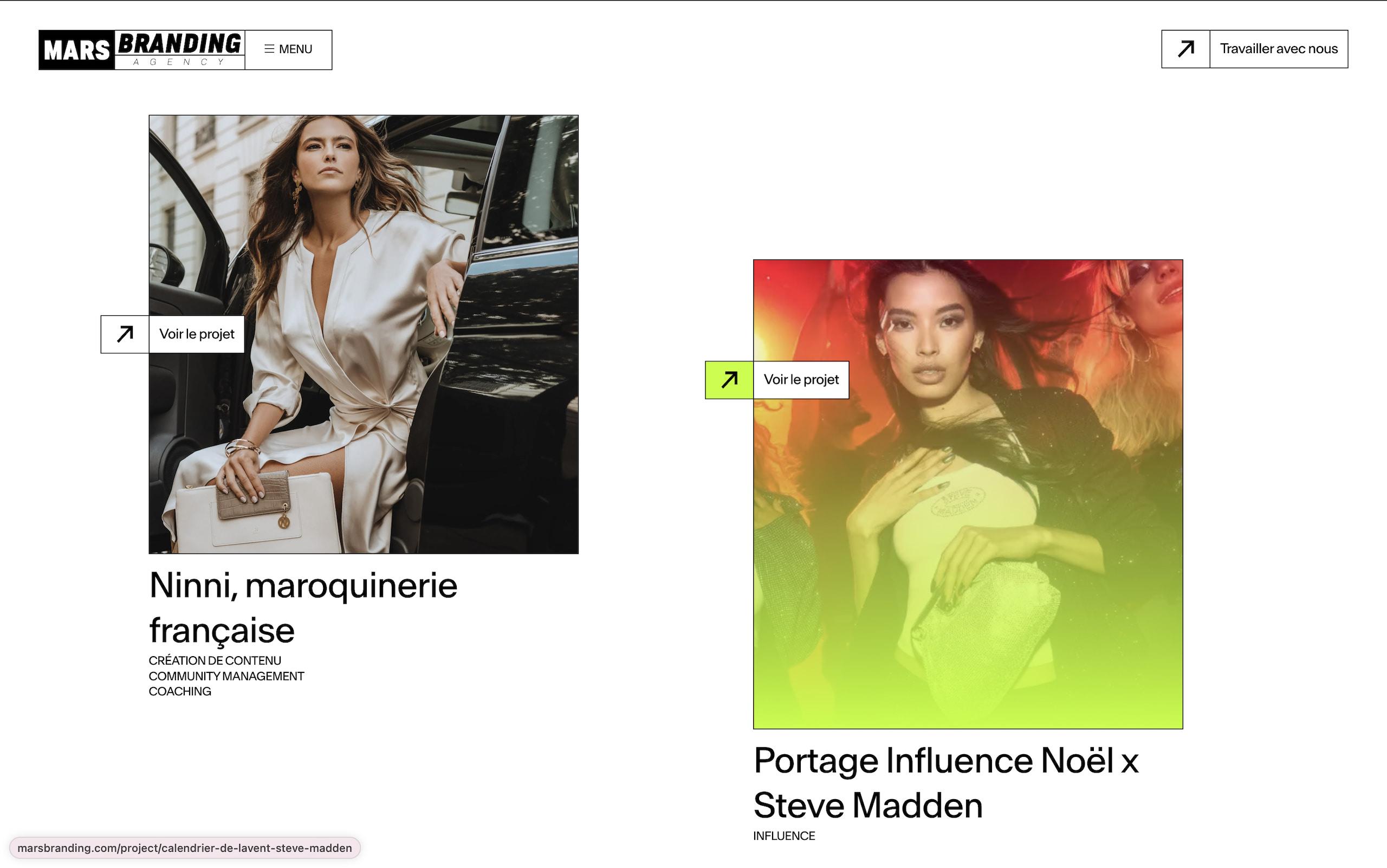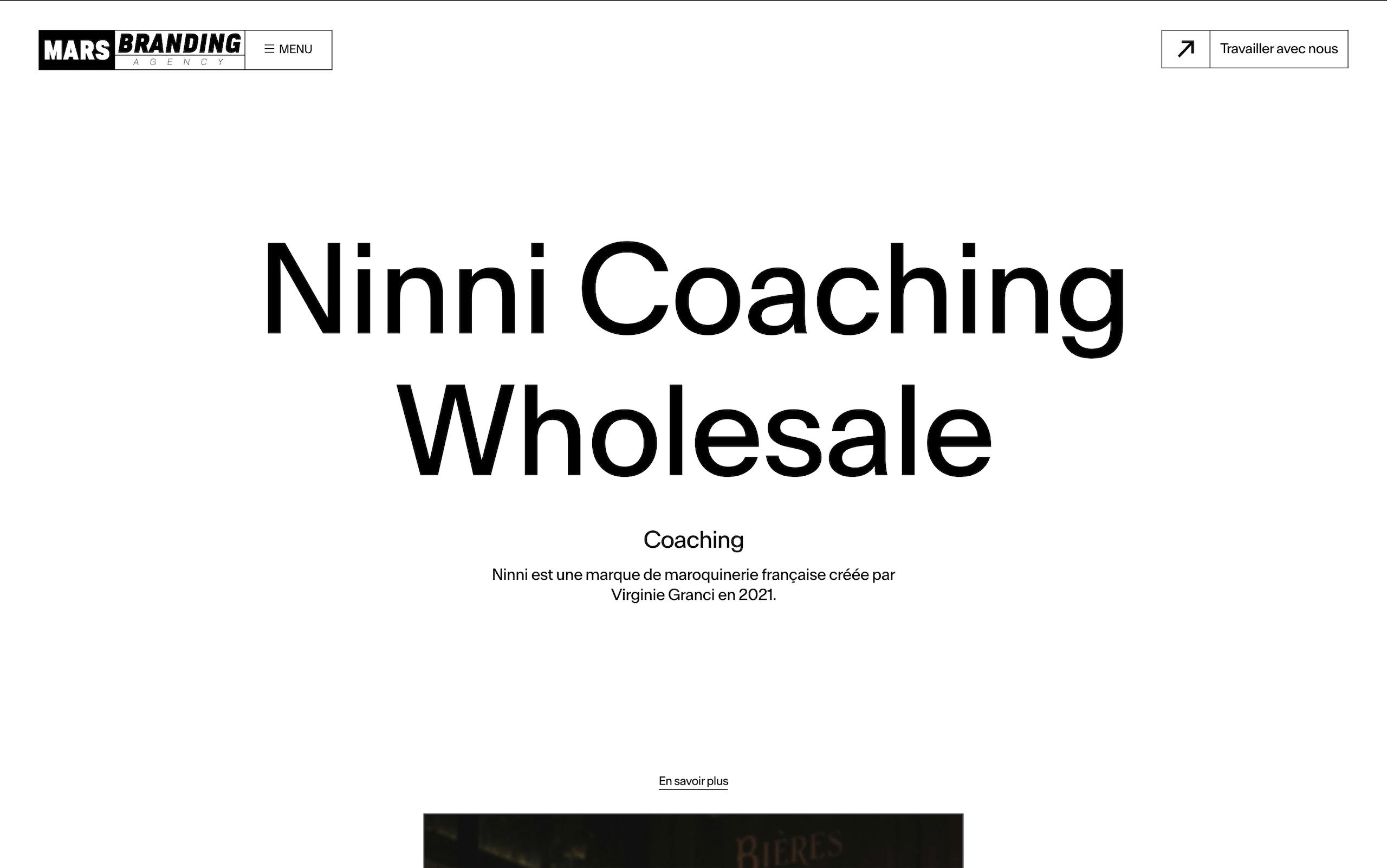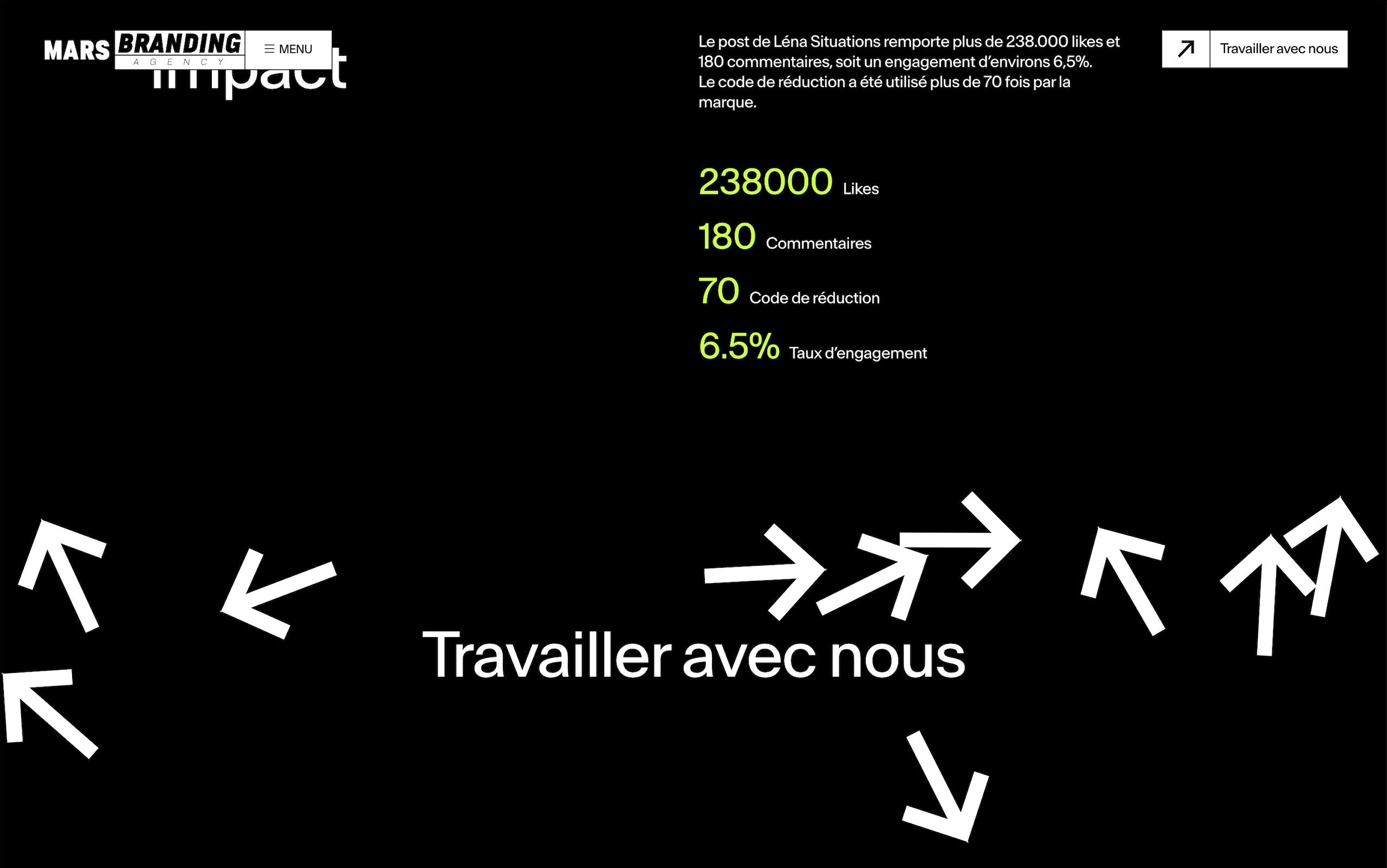 Mars Branding approached our studio to rethink their website. They needed a digital showcase reflecting the quality and originality of their services as they passed a milestone in their evolution.
Their current visual identity did not allow them to meet their needs, so the challenge for us was first to rethink the art direction of the brand.
A surprising browsing and design inspired by the Swiss graphic design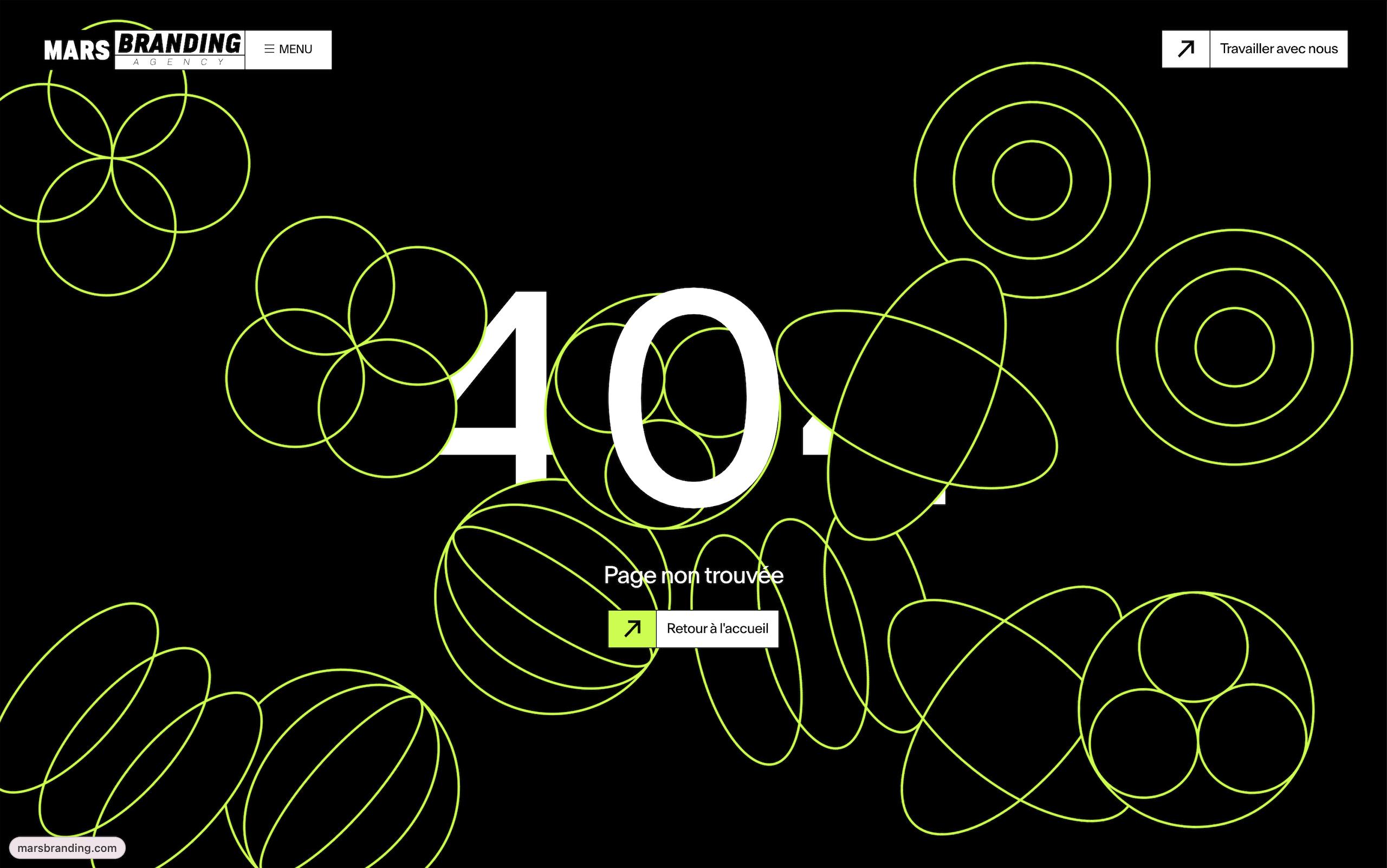 The leaflets used in the editorial design were our main inspiration to introduce their services. This concept is very specific to the universe in which Mars Branding operates.
The art direction draws inspiration from the Swiss graphic style, playing mostly with typography and a highly organized layout. We brought innovation through the motions, turning Mars Branding into a digital brand.
The concept of attractiveness was the heart of the project. We used physical effects everywhere throughout the website.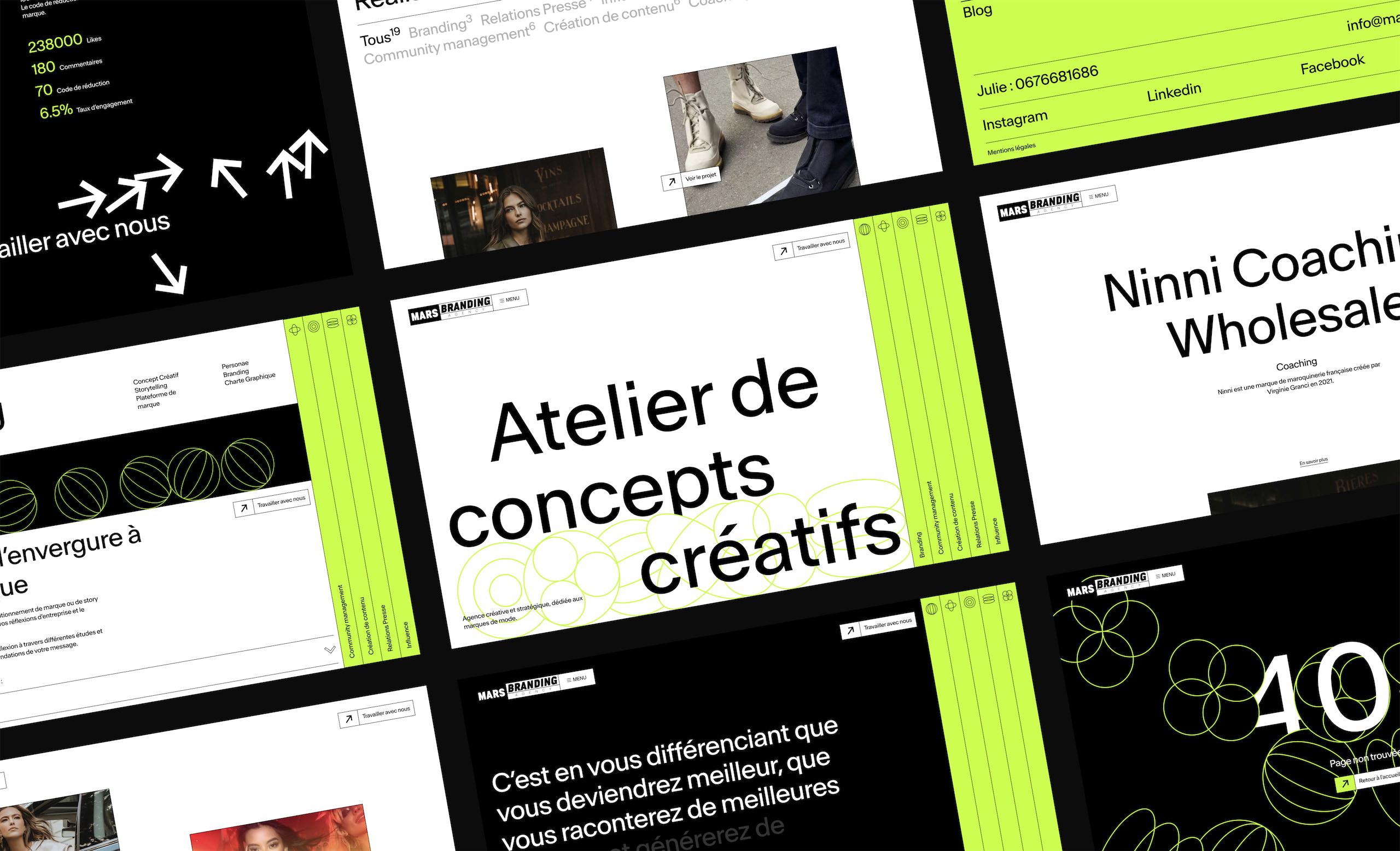 A mobile version as a selling tool
Offering social media services, Mars Branding needed to build an optimized and different mobile website to engage with its future clients.
The mobile version was redesigned to be accessible on all smartphones and to optimize the user journey in finding information and contact details.