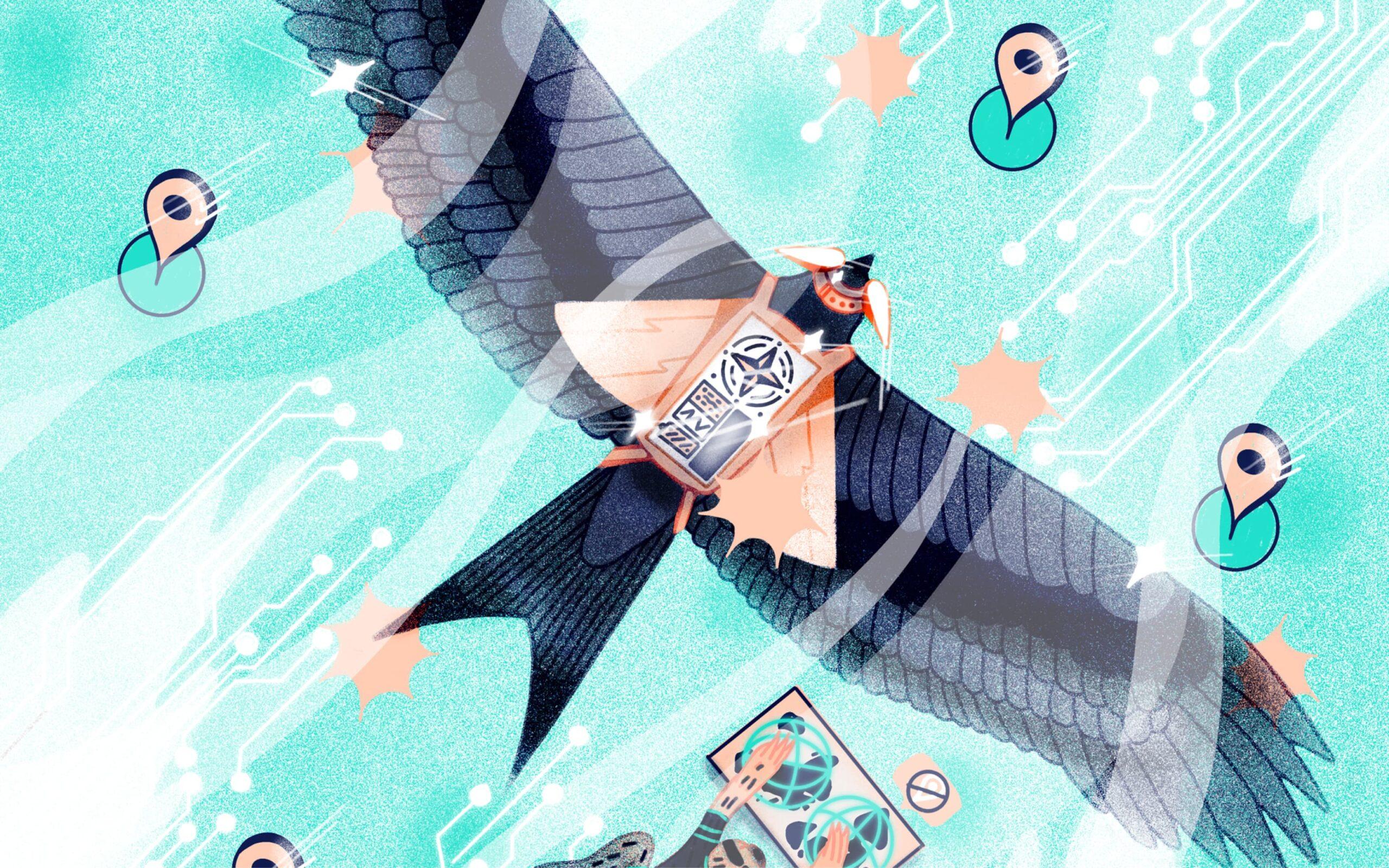 Nouvelles Fables
Design
Development
Experience
A mini website experience to expand the Nouvelles Fables campaign for Tier
HOW CAN WE GET INSPIRED BY ANIMALS TO LEARN HOW TO LIVE AND MOVE IN A MORE SUSTAINABLE WAY? "NOUVELLES FABLES", A TIER MOBILITY PUBLICITY CAMPAIGN.
Fables and illustrations inspired experience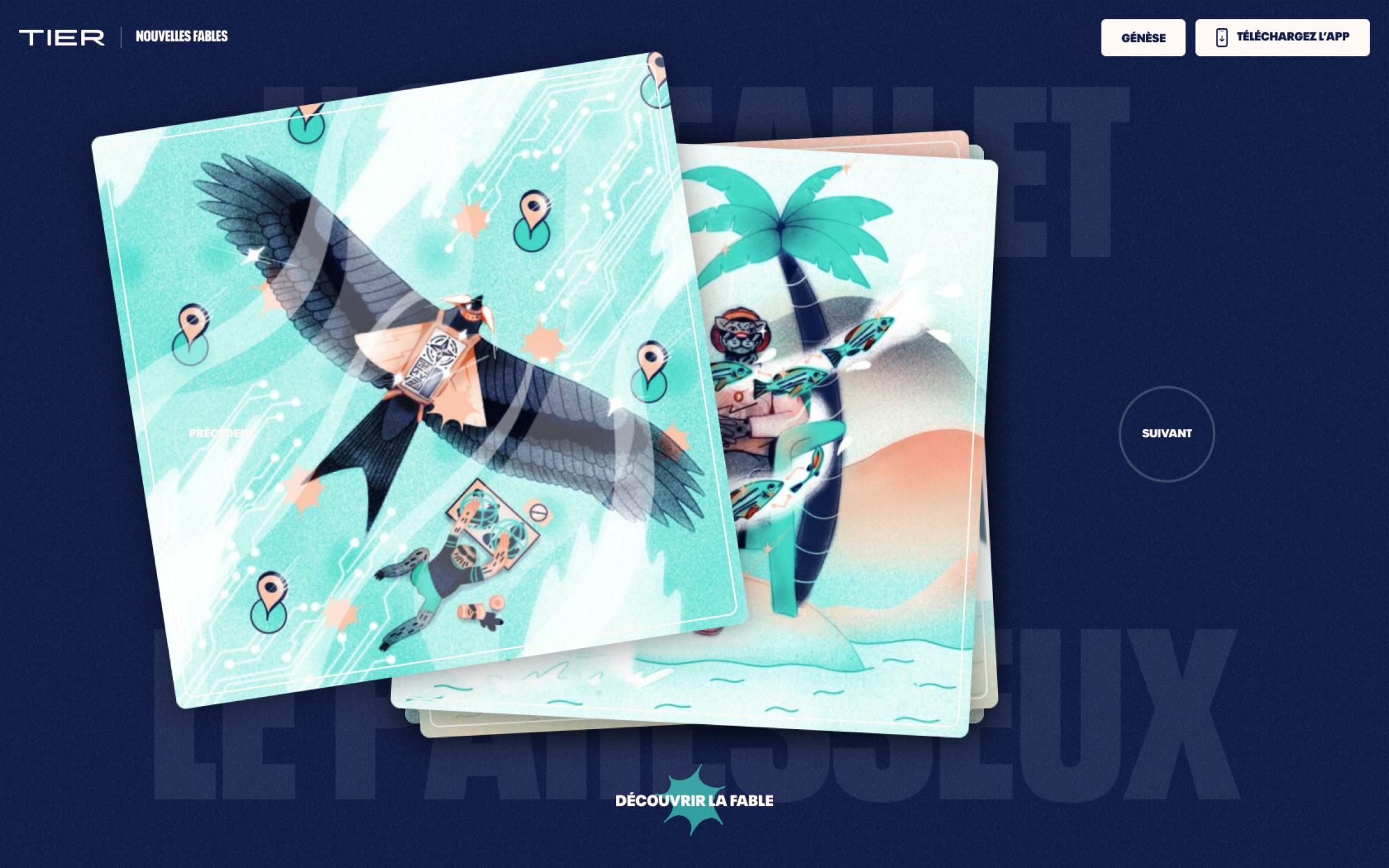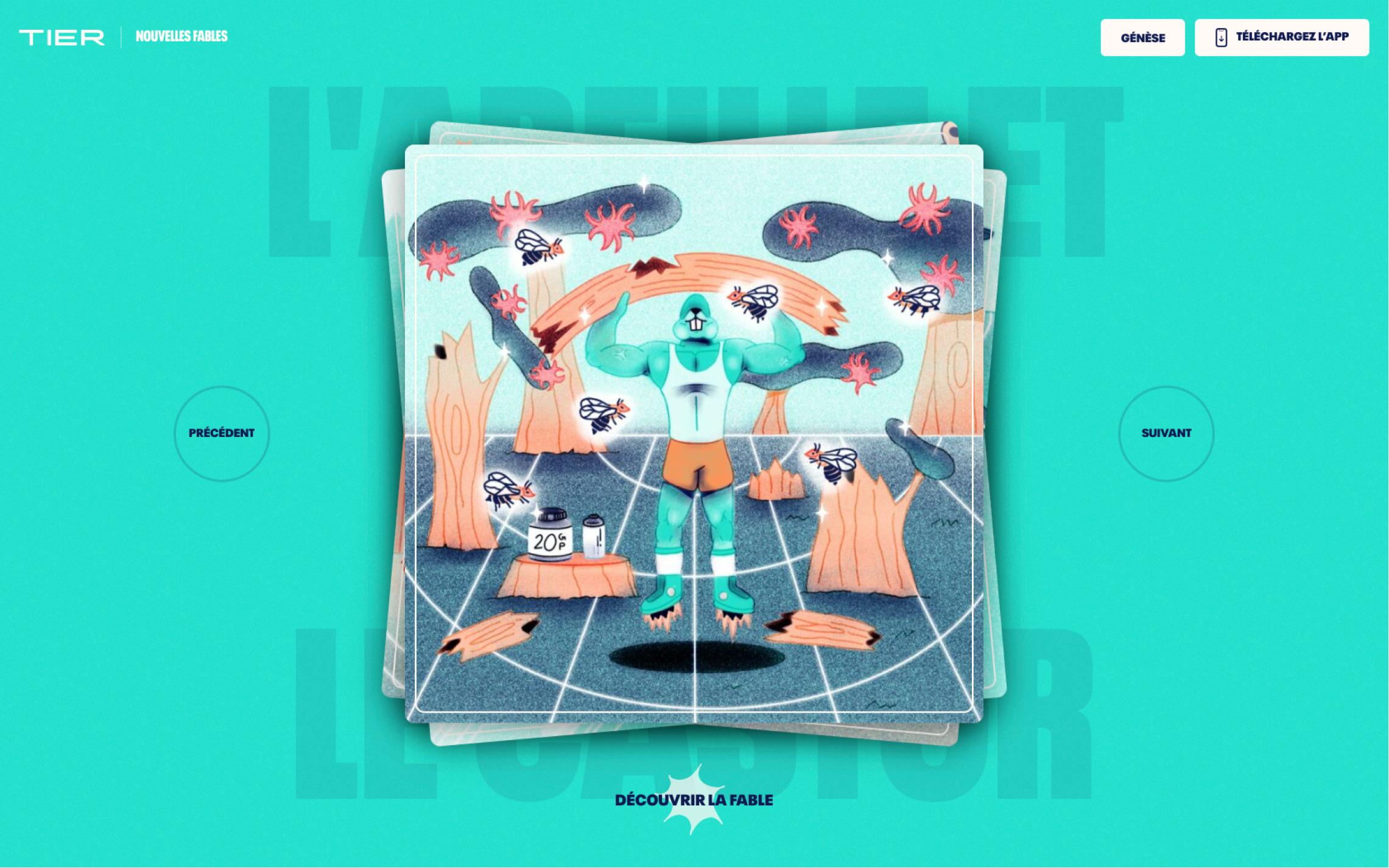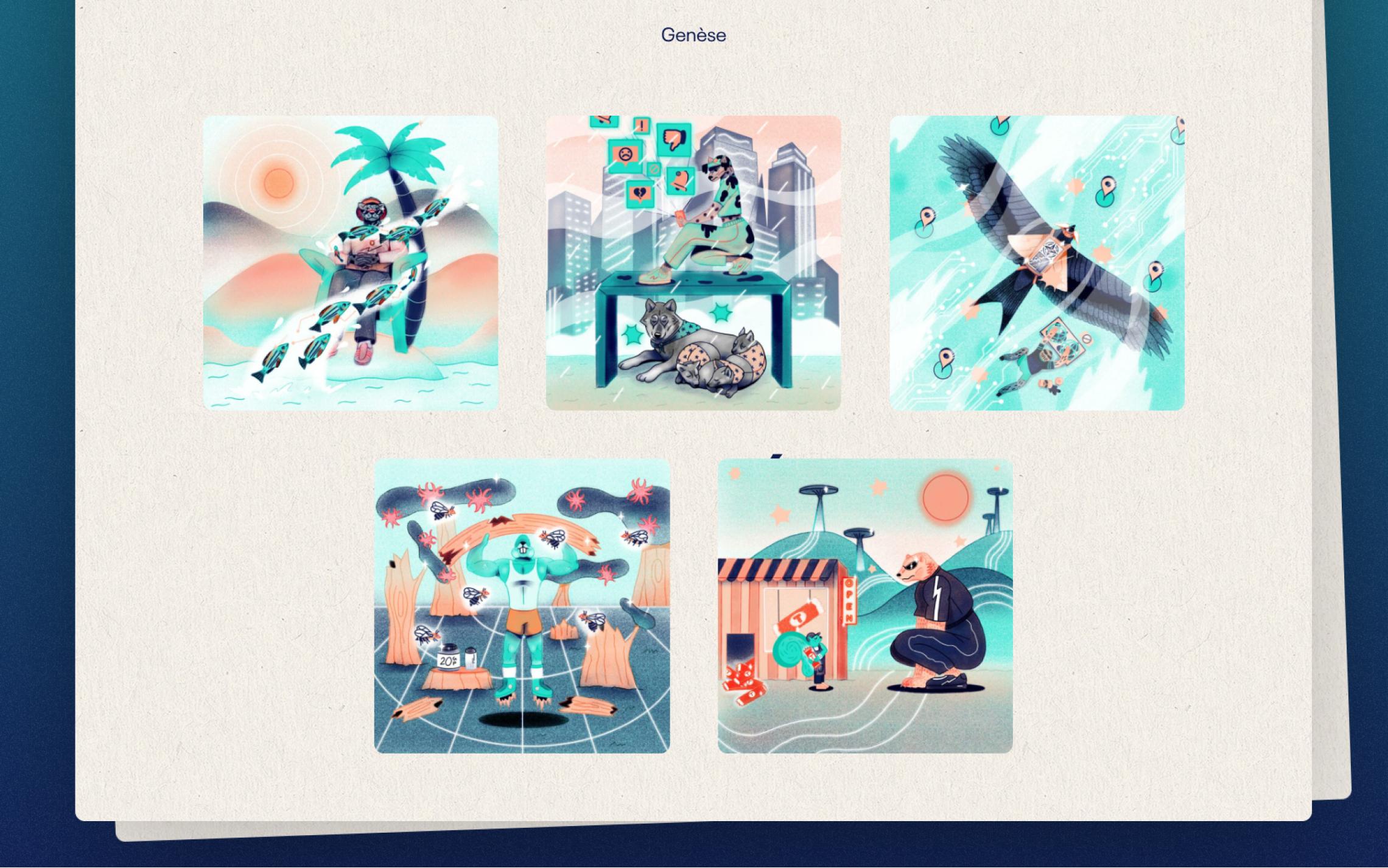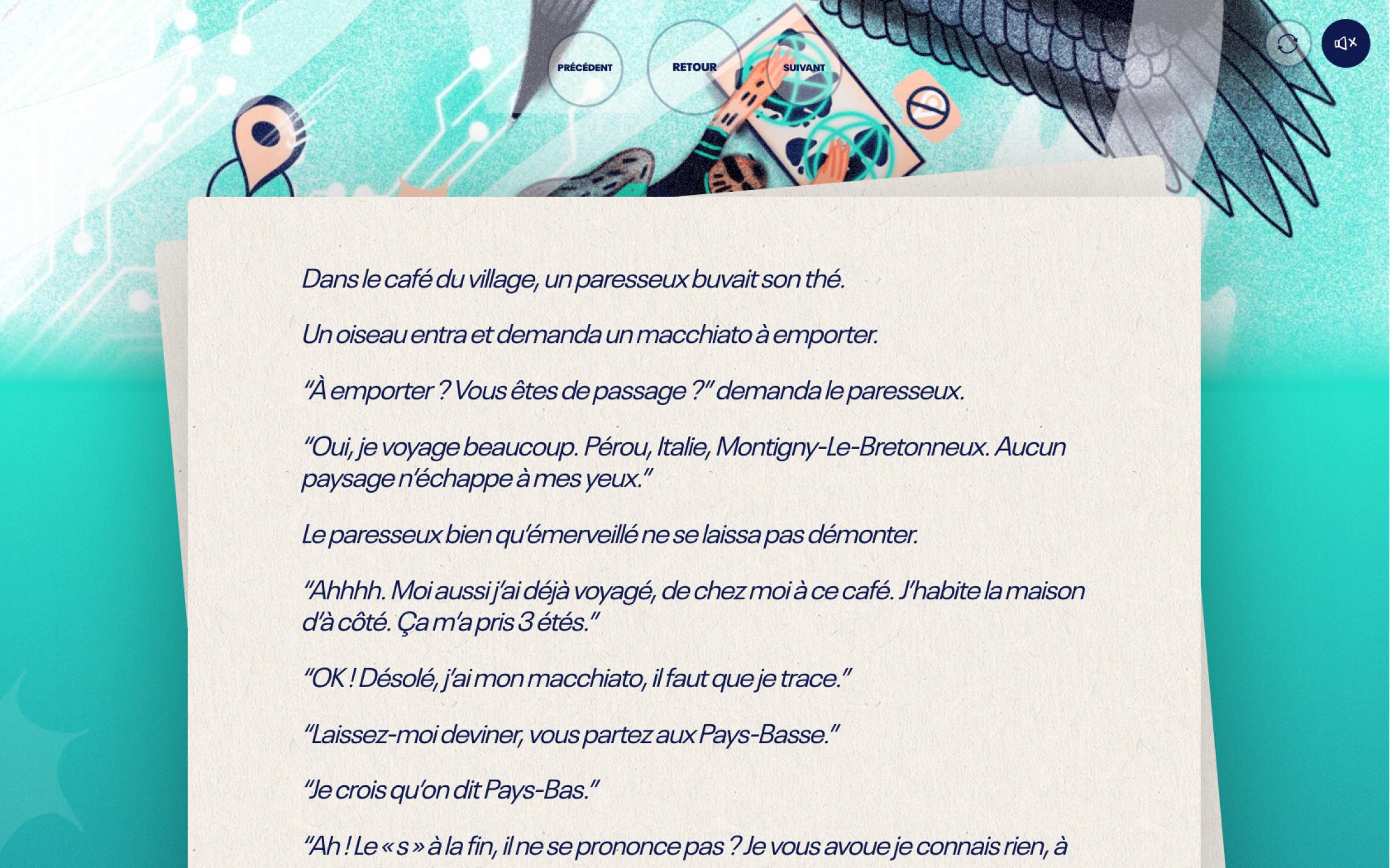 SocialClub created for Tier a campaign inspired by the French Fables (such as "Jean de La Fontaine"), collaborating with Freddy Gladieux and Ulises Mendicutty. The idea was to raise awareness of good practices among the new generation.
SocialClub contacted us to create a mini website introducing those Fables through a memorable and enhanced user experience.
These Fables are paired with a voice-over narrating them, therefore, we needed to create a page introducing different media: illustration, sound and text.
Increasing user commitment through original browsing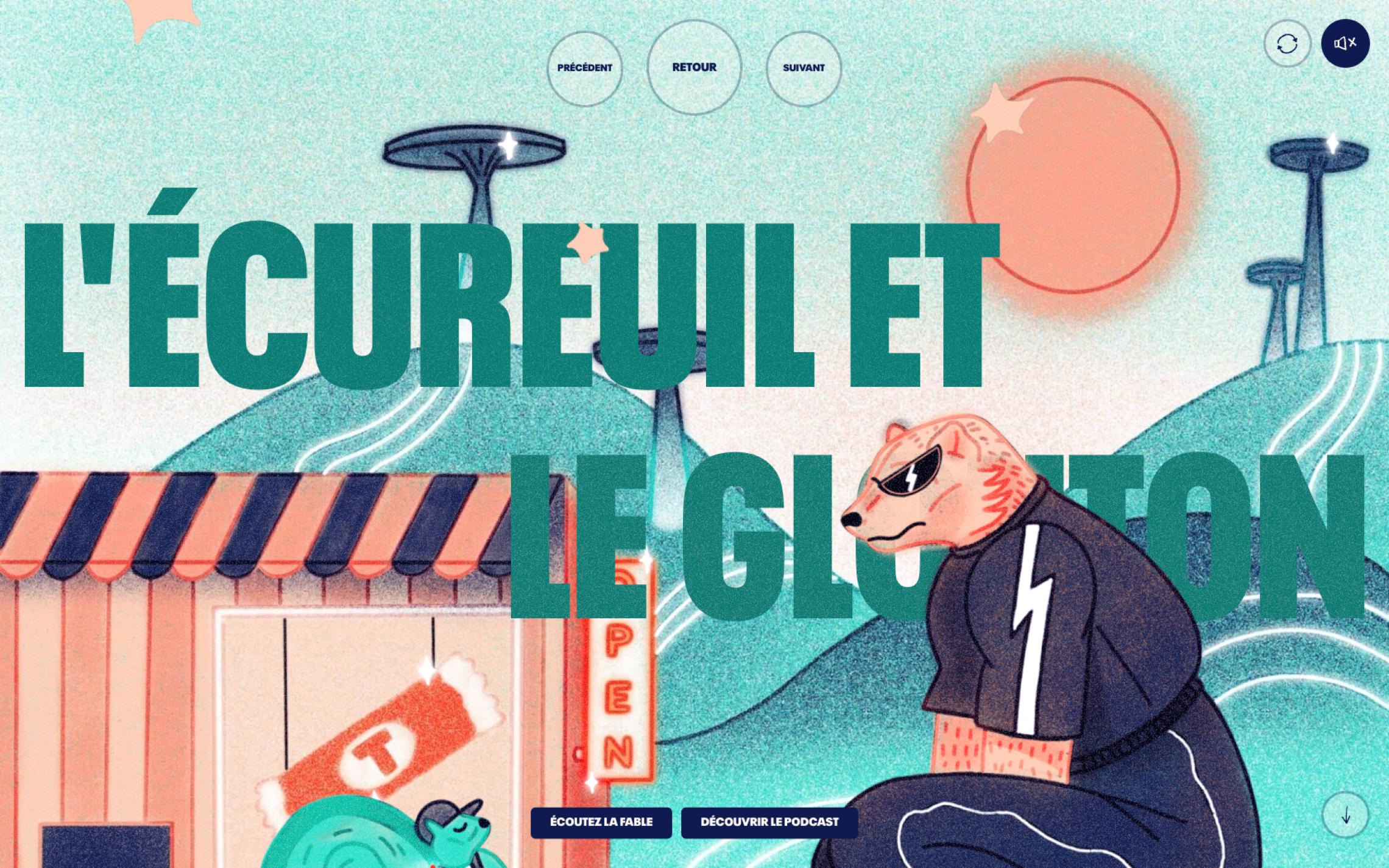 To bring the Fables back to life and make them more contemporary, we portrayed them as a stack that can be selected by swiping. A very trendy interaction among mobile apps today.
We added background motions with changing colors to improve browsing and aesthetics, a fast display of decorative elements and a grainy effect on some elements.
Once you select a Fable, a large visual appears and you can contemplate the illustration. Freddy Gladieux's voice-over narrates the story and smoothly takes you with him along the page.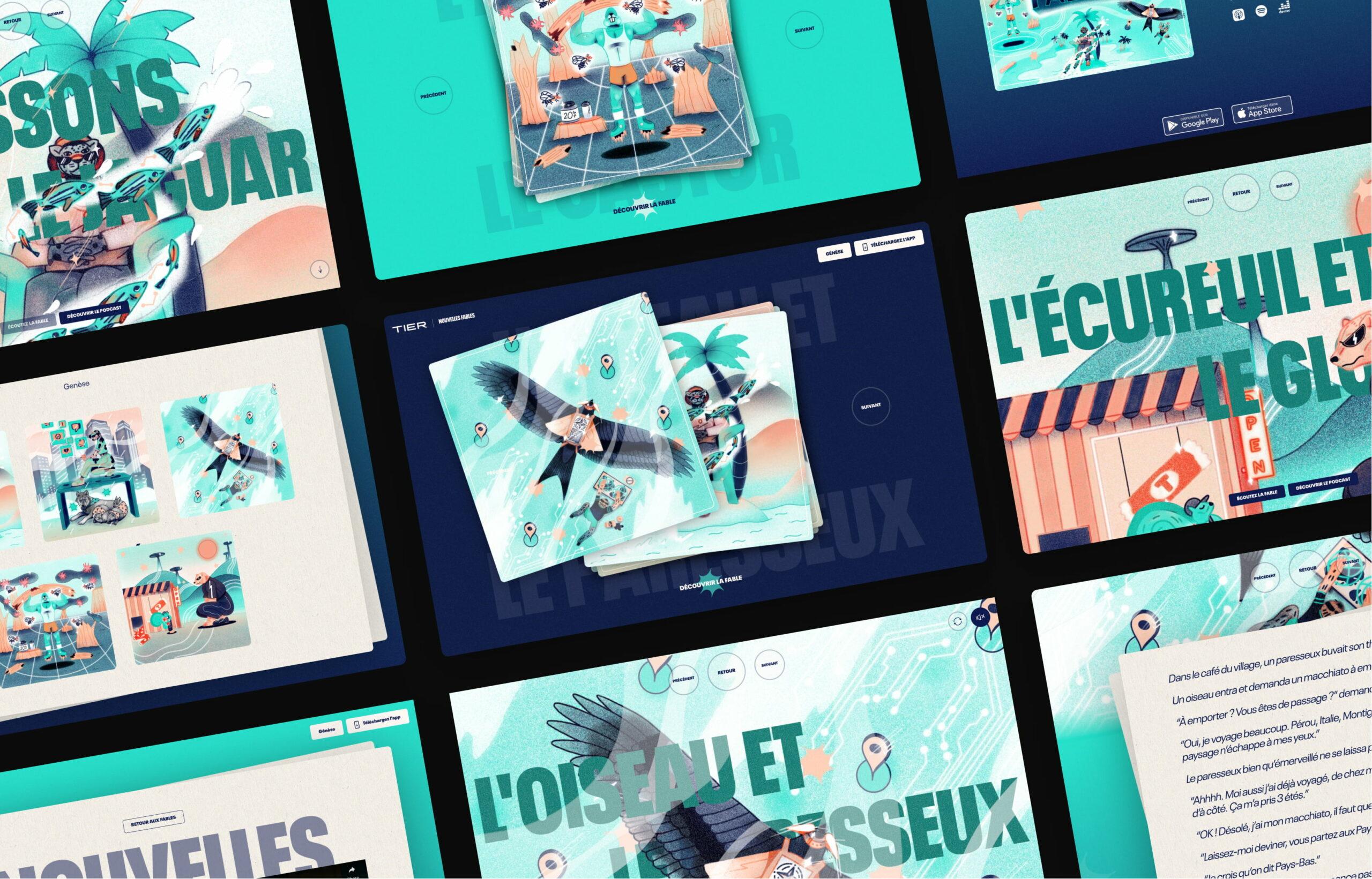 Interactions and browsing for mobile first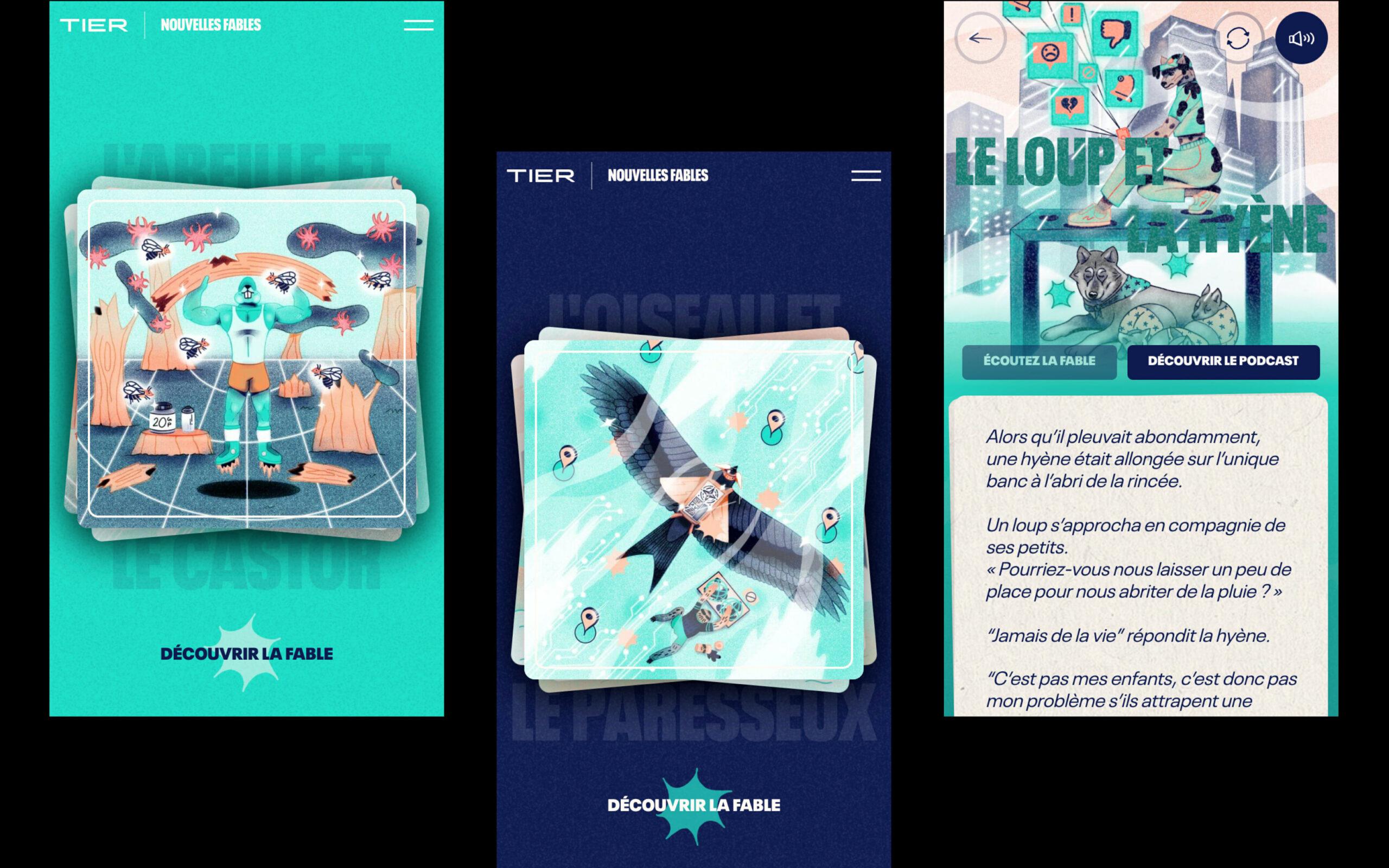 The project's communication was mostly done through social media and via Freddy Gladieux's Instagram account so we created the motions, interactions and browsing for mobile first.