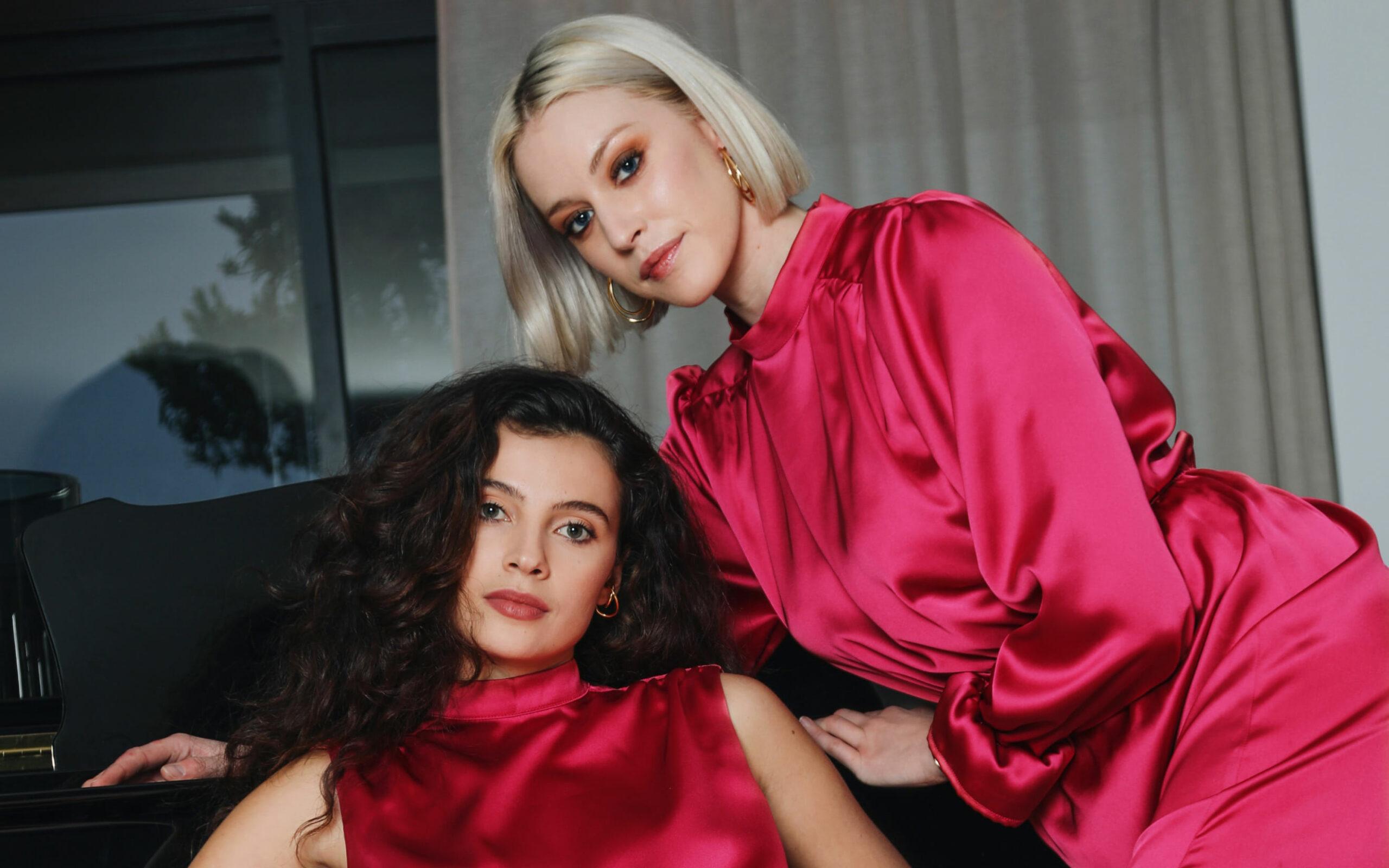 That Original
3D Design
Design
Development
e-commerce
A one-of-a-kind buying experience to create your dream outfit
THAT ORIGINAL IS A PERSONALIZATION PLATFORM FOR EMPOWERING OUTFITS, AN ETHICAL CONCEPT MADE IN FRANCE. IT IS A BRAND EMBODIED BY WOMEN WHO CREATE THEIR OWN BEAUTY.
Creation of an e-shop with a 3D configurator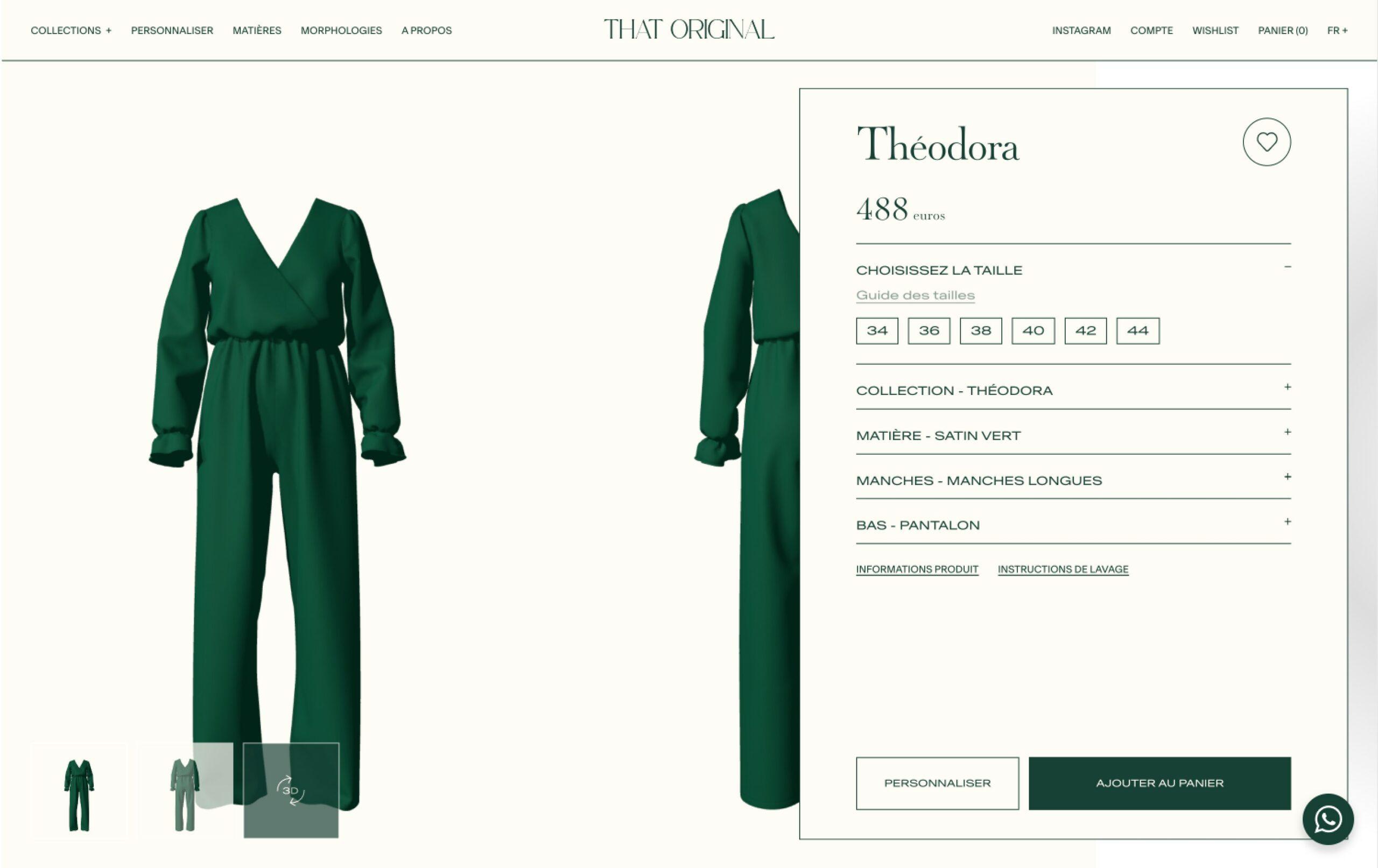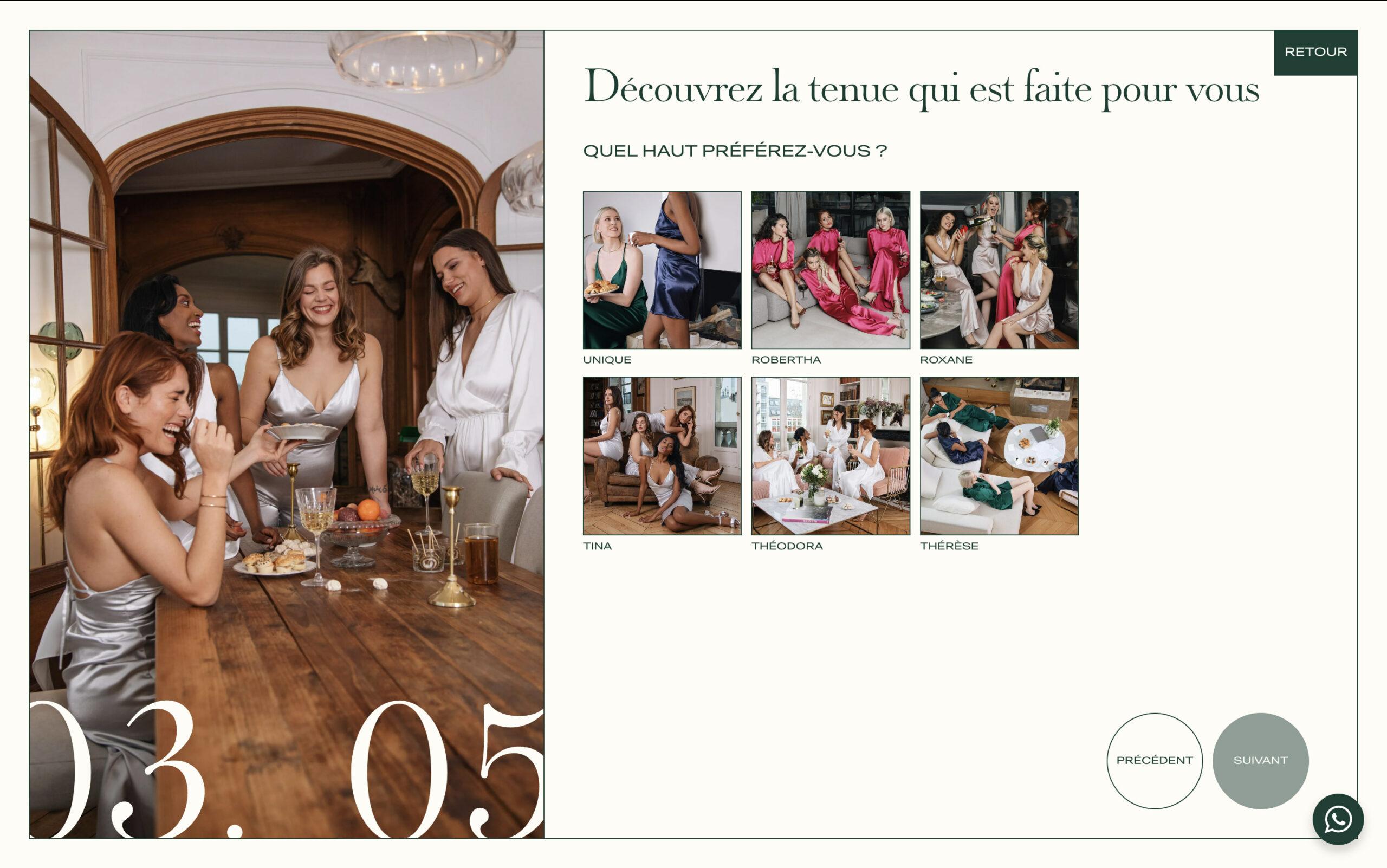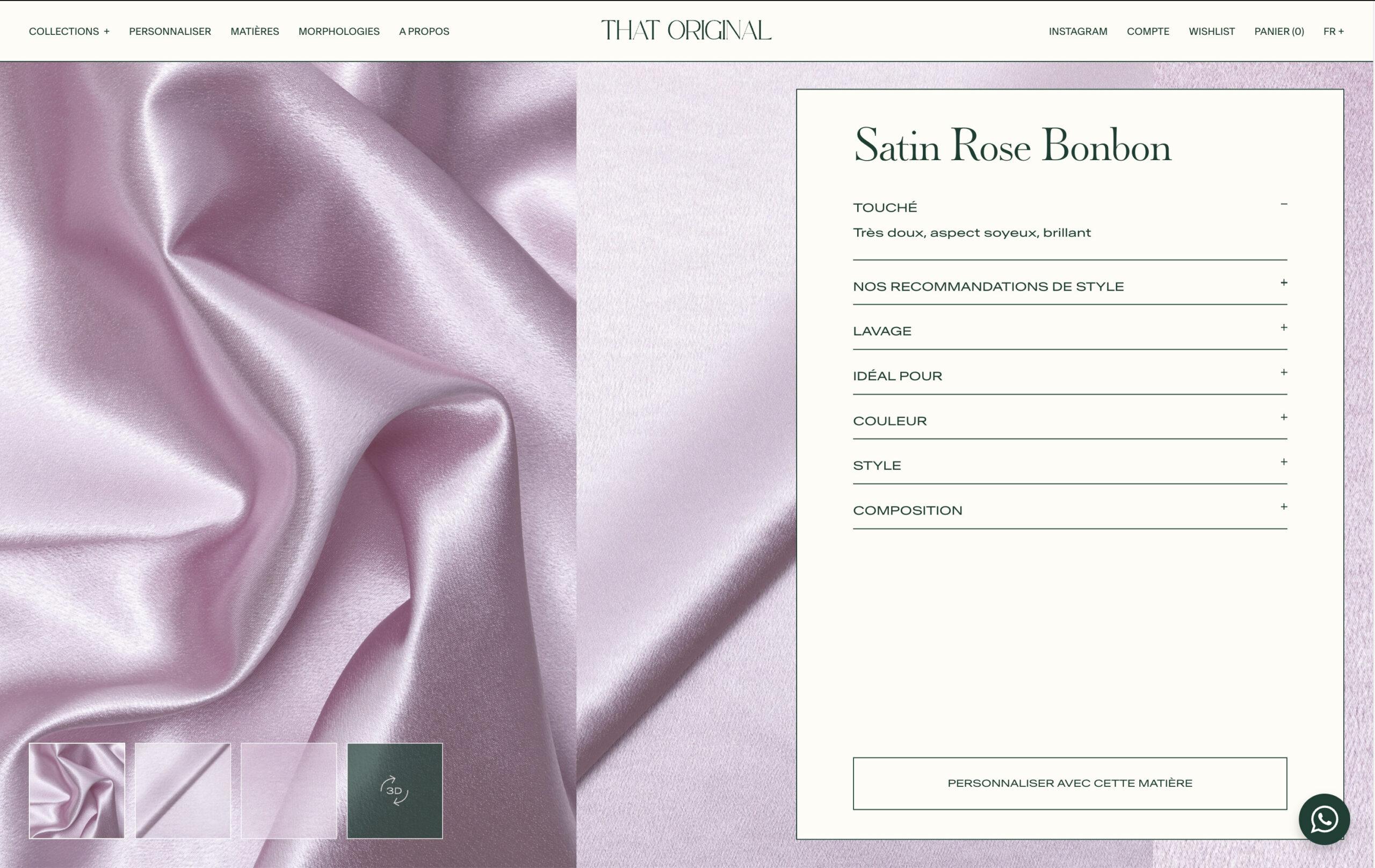 Florence, the creator of That Original, contacted us to support her uncommon idea of a custom 3D sale experience.
Since her company and concept were being created when she approached us, we supported her in defining her technical needs, setting up the art direction and creating her future photoshoot atmosphere.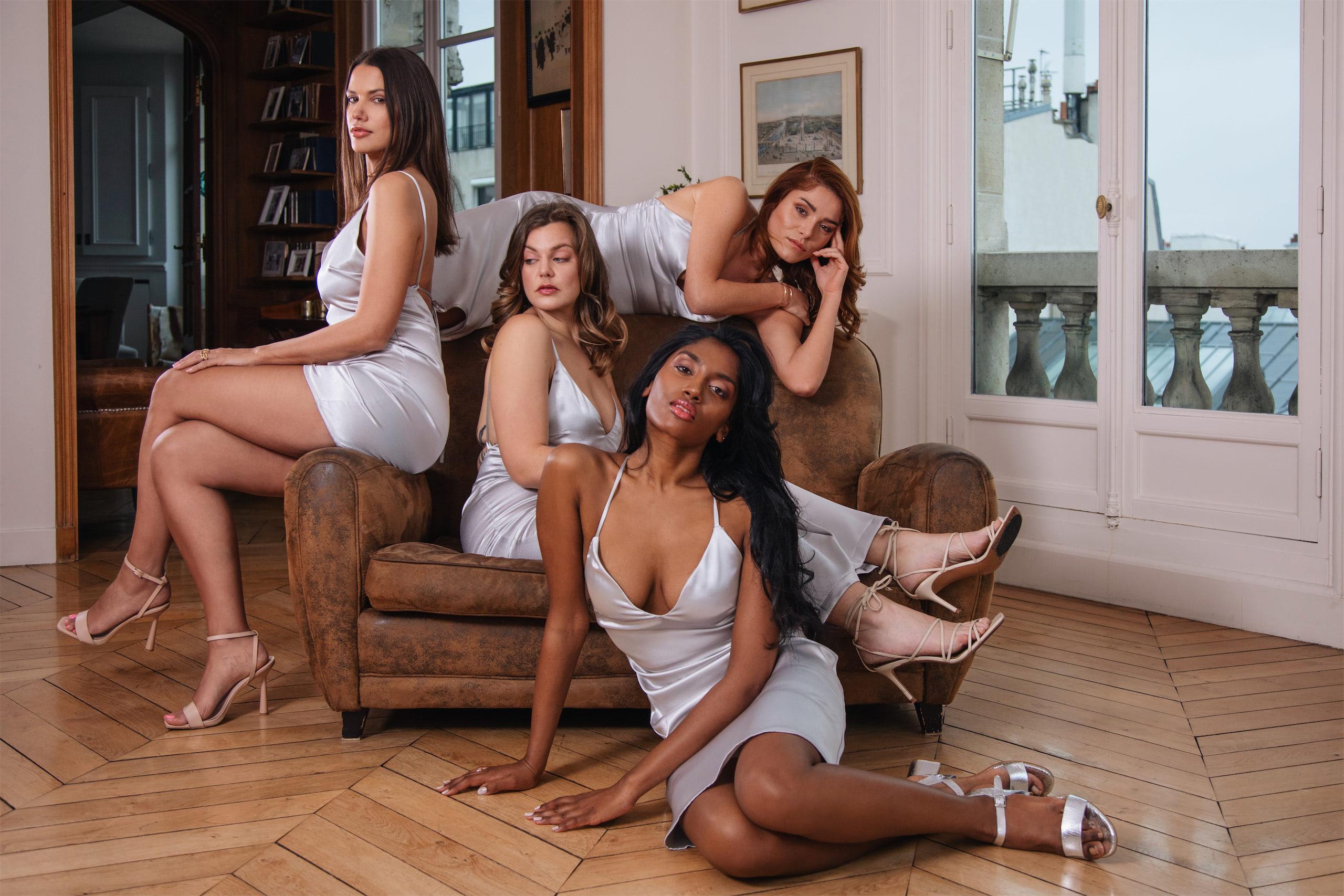 Developing an e-shop with a high-end design offering original browsing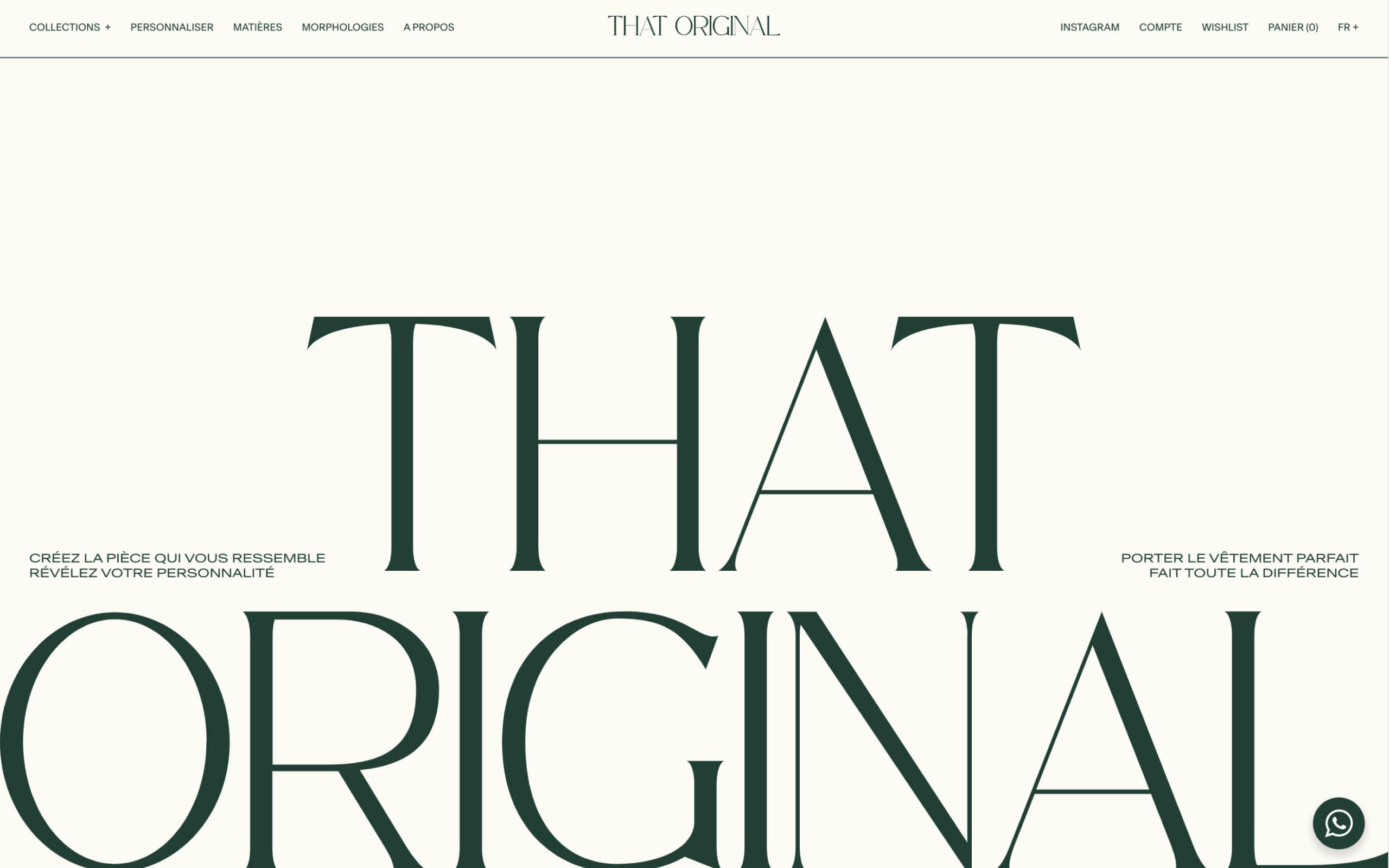 We faced different challenges when creating the website. First, we needed to create a different experience and a high-end design to seduce future customers. Then, we faced a technical issue with the 3D configurator creation. Finally, everything had to be smooth and of high performance to offer impeccable browsing.
So we created an original design with an editorial style, echoing some of the luxury houses' codes. We added smooth and light motions, making the whole experience memorable.
The essence of the website being outfit configuration, we designed a 3D interface so users could pick the top, the sleeves, the pants and the fabric. We used a fitting room to illustrate the scene background.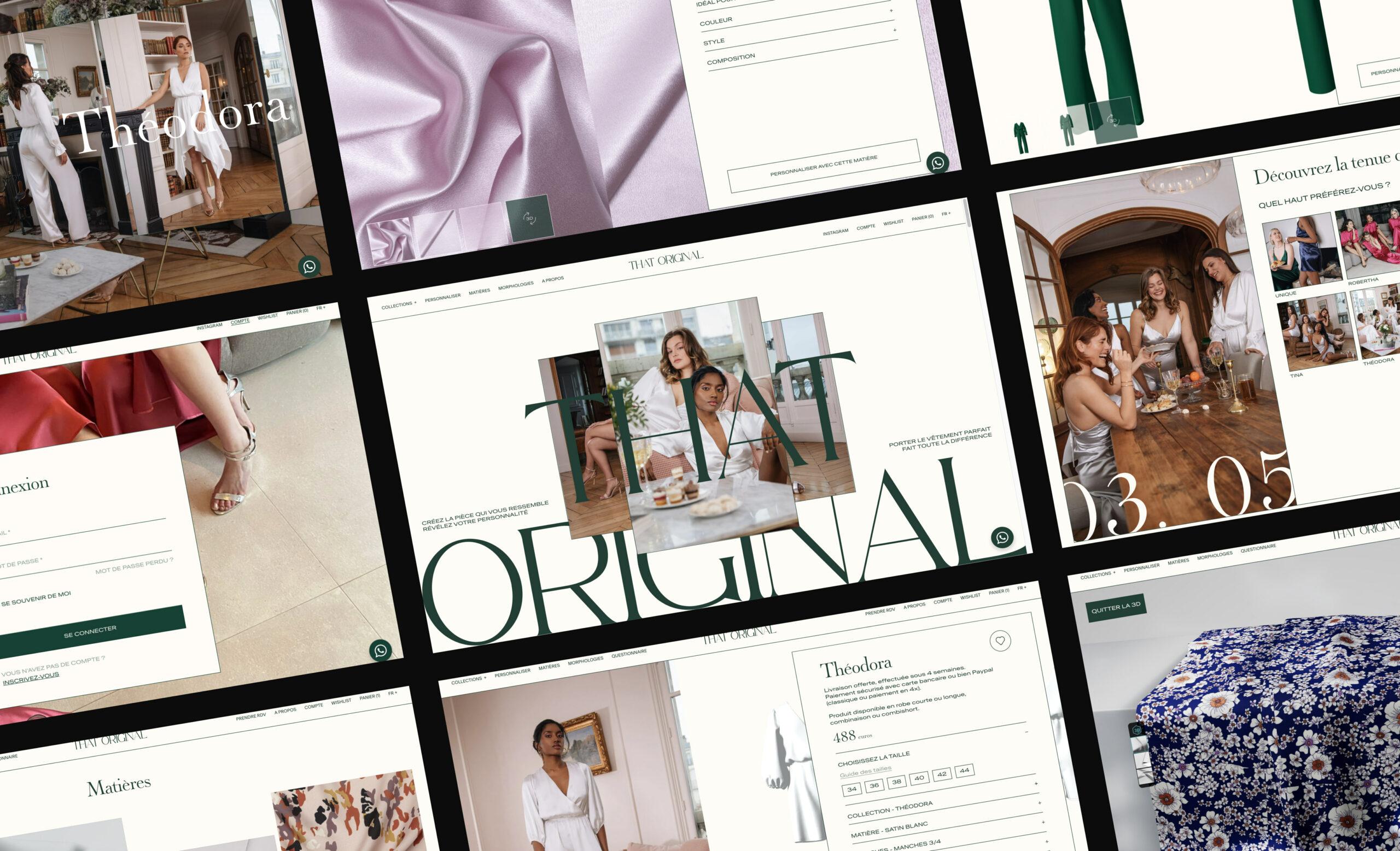 An interface designed for efficient mobile browsing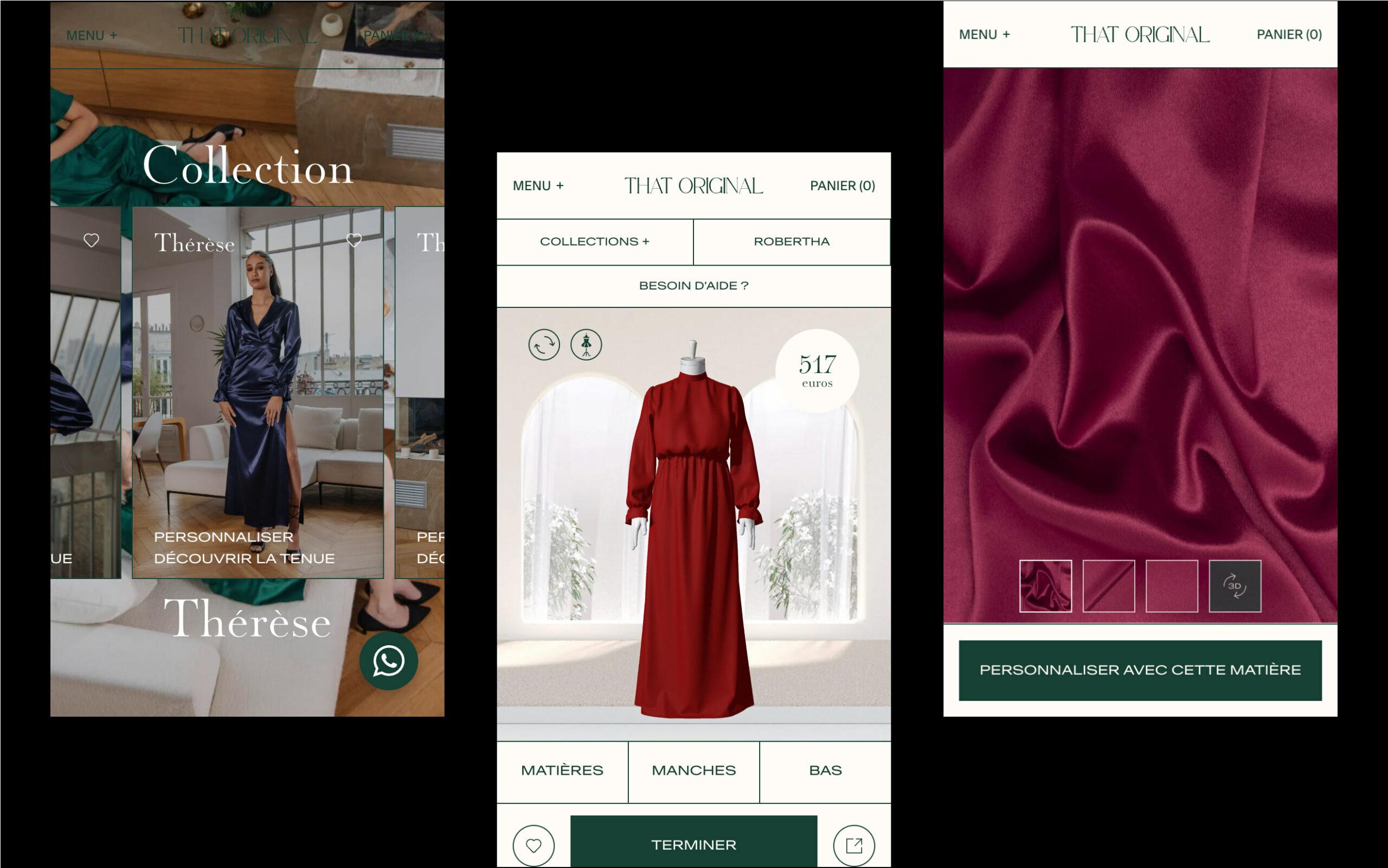 To offer a pleasant and efficient experience on mobile, we optimized the user journey and layout. 3D elements were quite heavy to load so we had to work on the website's performance.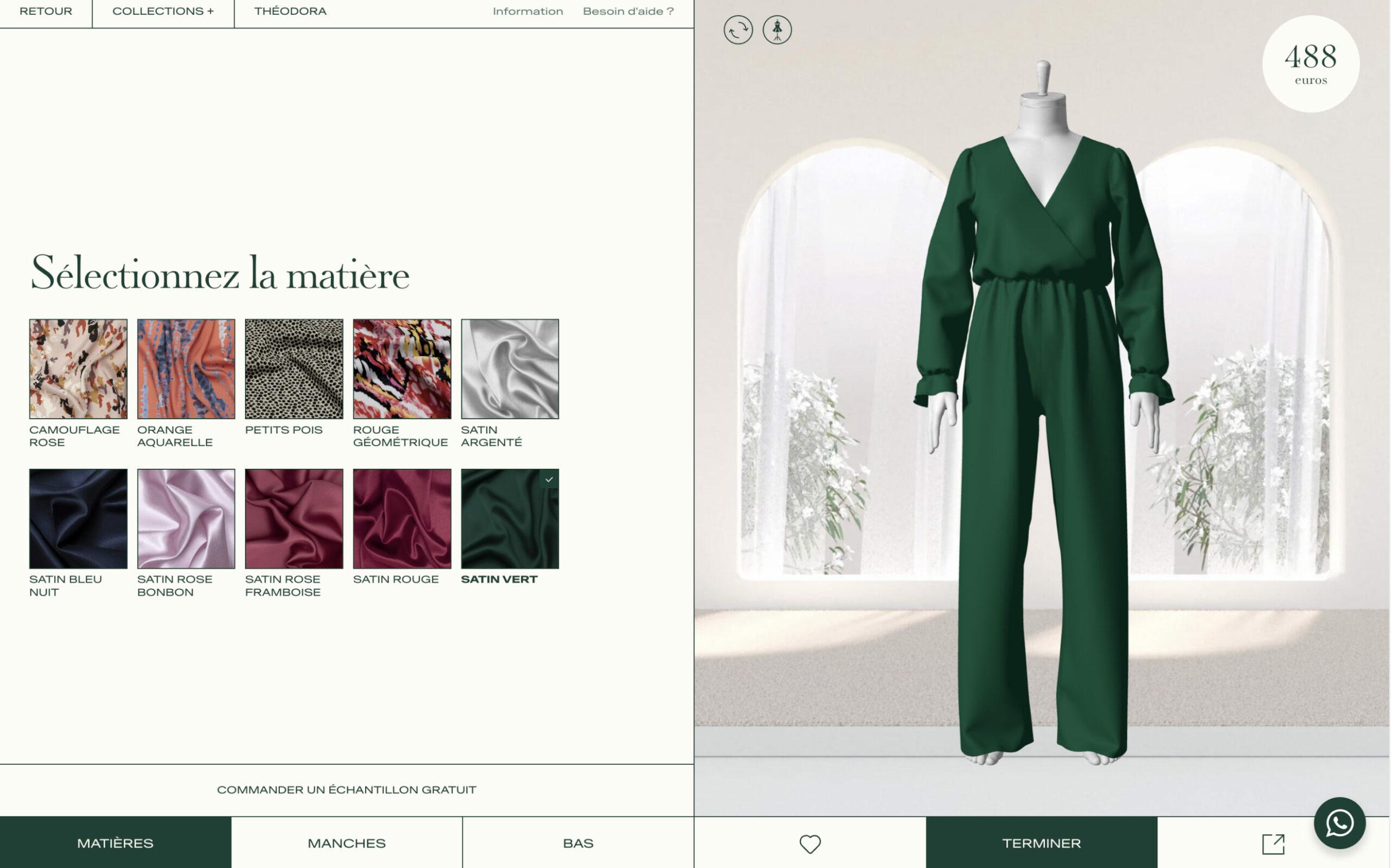 We know the 3D scenery plays an important part in customizing an outfit, that's why we imagined and created a fictitious room for users to better visualize themselves in.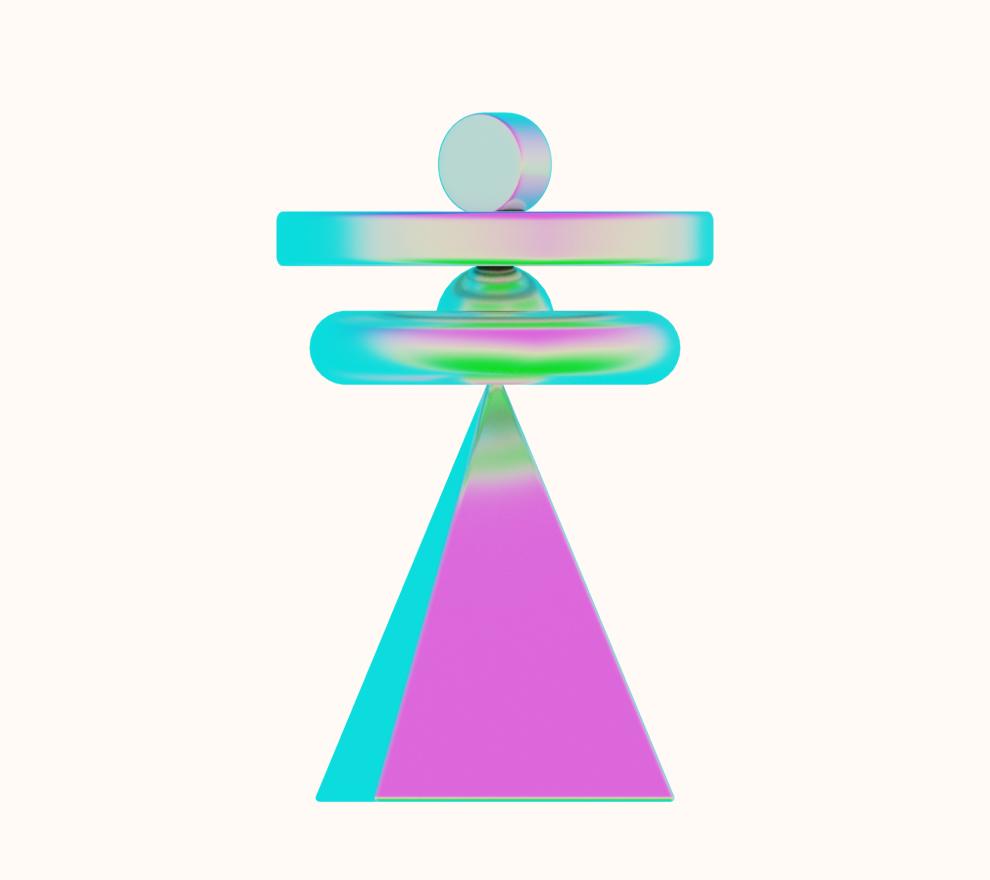 Awwwards
Honorable mention
Css Design Awards
Spécial Kudos